Vertical Alliance Group Adds 6 New Training Videos for Trucking
Vertical Alliance Group has added six new truck driver safety training videos this month into the Infinit-I Workforce System.
---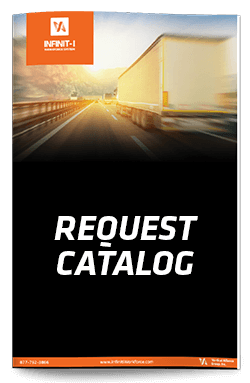 In the Real. Life. Lessons. Module, you will find five new releases designed to help remind your drivers how to avoid common accidents that cause worker's compensation injuries:
Conducting Pre/Post Trip Inspection Title: Looking At and Looking For Andy breaks his collarbone and receives a citation after an accident that could have been prevented by a proper inspection.
Title: Man's Best Friend Tommy breaks his wrist when his dog, Blue, trips him.
Cranking Trailer Landing Gear Title: Ice -The Enemy of the Truck Driver Mary Ann shatters her elbow when she slips on ice. How could this be avoided?
Title: A Tight Squeeze Seymour injures his shoulder when his trailer shifts.
Pulling Fifth-Wheel Release Title: Awkward Posture Charlotte, Henry, and Warren all injure their backs due to awkward postures.
---
Additionally, we have added one new video to the Trucking Industry Module.
Title: Distracted Driving Awareness Do not use a cell phone or any electronic device while driving. Your career and your life, as well as the lives of others, are at risk.
---
Click here to learn more about Infinit-I Workforce system and explore our DOT safety training.
https://pwimagecdn.infinitiworkforce.com/wp-content/uploads/2023/03/Infiniti-i-Logo-Teal_padded-for-site.png
0
0
infinitiworkforce
https://pwimagecdn.infinitiworkforce.com/wp-content/uploads/2023/03/Infiniti-i-Logo-Teal_padded-for-site.png
infinitiworkforce
2015-04-19 19:00:00
2023-09-05 14:30:31
Vertical Alliance Group Adds 6 New Training Videos for Trucking