Infinit-I Safety Leaders In-Person Boot Camp Highlights
Safety Leaders Need Consistent Communication
Ask any professional safety leaders the question, "How do you produce results with your drivers?" and you'll get back a litany of responses.  Top safety professionals train drivers regularly; they motivate; they terminate; they regulate.
Then ask, "What is the key to it all?" If the group is seasoned, you'll likely hear a singular response, consistent communication. Vertical Alliance Group  has shown hundreds of companies through its educational events called Infinit-I In-Person Boot Camps how to provide consistent communication and how to turn it into results like:
Reducing accidents,
Lowering driver violations,
Cutting driver turnover,
and much more.
This past week we had the privilege of sharing this information with 18 companies whose size ranged from 40 trucks to just over 1,000 trucks.  Our guest journeyed from New York, Ohio, Indiana, Florida, Idaho, North Carolina, Kansas, Alabama, Oklahoma, Utah, Michigan, Illinois, Texas and Tennessee to our Stockyards Infinit-I In-Person Boot Camp located in the historic district of Fort Worth, Texas.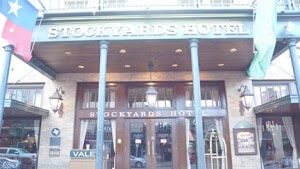 During the Infinit-I In-Person Boot Camp, each guest was able to learn the strategies of using technology, like the Infinit-I Workforce System to improve their communication and how to focus it on areas of their operation to dramatically improve results. They actually heard live from a current client who discussed how they focused on improving their fuel efficiency which has resulted close to an $8,000 per week savings. Besides learning in a relaxed environment, they were also able to network with their peers about common initiatives, build relationships, and think of their own ideas to solve some of the challenges they're facing.
We know that today's safety leaders have a lot on their plate. Your ever-growing list of job duties and responsibilities leave very little time to be effective communicators using the old approach; especially with a workforce that's always on the move. The focus of our Infinit-I In-Person Boot Camp is to show you the cutting edge of consistent communication utilizing technology as a tool that helps you to reach your drivers more often and creates behavioral change producing tremendous results! We would love to have you at one of our next events. Check out our upcoming schedule.
https://pwimagecdn.infinitiworkforce.com/wp-content/uploads/2023/03/Infiniti-i-Logo-Teal_padded-for-site.png
0
0
infinitiworkforce
https://pwimagecdn.infinitiworkforce.com/wp-content/uploads/2023/03/Infiniti-i-Logo-Teal_padded-for-site.png
infinitiworkforce
2015-04-28 19:00:00
2022-05-17 13:42:27
Infinit-I Safety Leaders In-Person Boot Camp Highlights