School Bus Driver Saves Kids from Burning Bus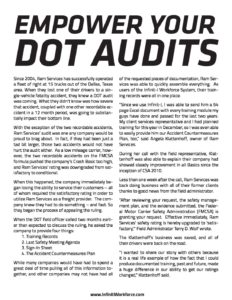 School bus driver called hero after safely evacuating students when bus catches on fire. School officials are praising the actions of the bus driver, whom they are calling a hero in Orange County, FL. Several dozen students had to be rushed from the bus before fire gutted it from bumper to bumper, eating up the padding and exposing the steel.
Are your drivers properly trained in what to do if a fire happens on their bus?
Fire safety training is one of the many video trainings available on the Infinit-I Workforce System. Click here to read the original news article and watch the video.
https://pwimagecdn.infinitiworkforce.com/wp-content/uploads/2023/03/Infiniti-i-Logo-Teal_padded-for-site.png
0
0
infinitiworkforce
https://pwimagecdn.infinitiworkforce.com/wp-content/uploads/2023/03/Infiniti-i-Logo-Teal_padded-for-site.png
infinitiworkforce
2015-05-13 19:00:00
2022-08-16 16:18:24
School Bus Driver Saves Kids from Burning Bus