Adds 6 New Training Videos for Trucking
Vertical Alliance Group is committed to ensuring you have access to the best training videos in the industry. This month we released six new safety training videos for you to utilize in your safety training meetings and in-services.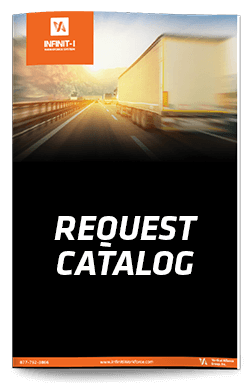 The first two new releases are designed to help with pre-trip inspections:
Module: Pre-Trip Inspection.
Title: Tanker Pre-trip Inspection – Part 1 T
his video details the rules and regulations involved in a pre-trip inspection. It walks the driver through under the hood and in the cab portions of a pre-trip inspection.
Title: Tanker Pre-trip Inspection – Part 2
This video details the items a driver should inspect during the walk-around portion of a pre-trip inspection. 
The additional 4 releases are part of our Real. Life. Lessons. series.  These videos are designed to help you educate your drivers about the avoidable dangers of driving a truck, while also ensuring safety awareness is top-of-mind.
New releases in this series for July include:
Module: Conducting PreTrip/Post Trip
Title: Snap, Crackle, Pop
Ted injures his knee after having to shift gears frequently and not reporting a problem with his clutch. Commit to reporting problems and potential problems with your equipment before they become real issues.
Title: Who Can You Trust
Harry was hit while walking around his truck. Even when you feel safe and secure, awareness should always be a top priority. 
Module: Slips, Trips and Falls
Title: Almost Made It
After enduring a very rough day on the job, Brandon makes it safely back to the company drop lot, only to trip and sprain his wrist. Always remain aware of your surroundings, especially when the coast seems clear.
Module: Driving
Title: Get Out, Get Under or Get In
Lennie chooses a commonly accepted, but incorrect, course of action when faced with a tornado, seeking shelter under an overpass. High winds are only increased when passing through a funnel like overpass. Instead, seek shelter away from your vehicle or in a ditch.
Please contact your client services representative at 877-792-3866 if you have any questions. View Our Revolutionary Training Library.
https://pwimagecdn.infinitiworkforce.com/wp-content/uploads/2023/03/Infiniti-i-Logo-Teal_padded-for-site.png
0
0
infinitiworkforce
https://pwimagecdn.infinitiworkforce.com/wp-content/uploads/2023/03/Infiniti-i-Logo-Teal_padded-for-site.png
infinitiworkforce
2015-07-12 19:00:00
2022-08-16 13:02:34
Adds 6 New Training Videos for Trucking