Adds 11 New Training Videos for Trucking
Vertical Alliance Group is committed to ensuring you have access to the best training videos in the industry.  This fall we have released 11 new training videos for you to utilize in your safety training meetings and in-services. The first release is designed to help your drivers understand medical exams: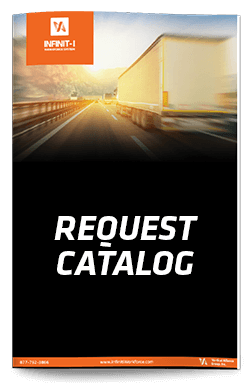 Medical Examination Requirements Check List
Module: Federal DOT CMV
Time: 4:09
This video discusses specific requirements that must be met during a DOT CMV medical exam. 
The additional 10 releases are part of our Real. Life. Lessons. series.  These videos can serve as your arsenal of video simulation training tools to help you educate your drivers about the avoidable dangers of driving a truck, while also ensuring safety awareness is top-of-mind.
New releases in this series for August & September include:
Flats Equal Falls
Module: Tarping or Untarping
Time: 2:40
Juan shares his experience in controlling the risk of falls while securing and tarping freight.
Friendship and Fingers
Module: Sliding Tandems
Time – 2:53
Zac loses a portion of his finger when poor communication leads to an accident.
Maybe it Really is a Good Idea
Module: Securing Frieght in Van/Refer Trailer
Time – 2:12
Billy and Michelle both suffer a hernia. Loosening up and preparing your muscles for work can help prevent this painful and costly situation.
Steel Belted Radials
Module: Performing Truck/Trailer Maintenance
Time: 2:45
Floyd receives several puncture wounds handling a tire. Make sure to wear gloves when handling damaged tires.
Swinging Doors
Module: Entering/Exiting Truck Cab
Time: 2:35
Ralph is injured when the wind swings his door into him. Always use three points of contact and be aware of weather conditions that can make mundane tasks potentially dangerous.
Crowd Control
Module: Driving
Time: 2:59
Zack overturns his truck when he becomes distracted by his children being in the cab of his truck. This incident causes him to sustain a minor shoulder injury and lose his job. 
Cutting it Close
Module: Conducting Pre/Post-Trip Inspection
Time: 3:08
Teresa and Kurt both sustain dangerous cuts on the job. Drivers must remain aware of laceration hazards and understand the importance of first aid. 
Move Over Please
Module: Entering/Exiting Truck Cab
Time: 2:37
Ronnie ends up with a fractured wrist when another motorist fails to "move over". Always assume passing motorists either cannot see you or will not move over. 
Spinning Landing Gear Handle Leads to a Broken Wrist
Module: Cranking Trailer Landing Gear
Time: 2:32
Kyle is injured when he spins the landing gear handle in an attempt to finish his task faster. Never spin the landing gear handle, since turning it too fast increases the likelihood that the handle could slip out of your control.
Wait a Minute Vines
Module: Entering/Exiting Truck Cab
Time: 2:39
Todd hits his head in a fall after he loses his balance. Always focus on the task at hand. Continuously anticipate what could happen and constantly remain alert.
Please contact your client services representative at 877-792-3866, ext. 400, if you have any questions.
If you aren't a current Infinit-I Workforce System user, Schedule a Demo to see how the system can make your life easier when training your drivers.
https://pwimagecdn.infinitiworkforce.com/wp-content/uploads/2023/03/Infiniti-i-Logo-Teal_padded-for-site.png
0
0
infinitiworkforce
https://pwimagecdn.infinitiworkforce.com/wp-content/uploads/2023/03/Infiniti-i-Logo-Teal_padded-for-site.png
infinitiworkforce
2015-09-13 19:00:00
2022-05-19 10:20:27
Adds 11 New Training Videos for Trucking