Adds 14 New Training Videos for Trucking
Vertical Alliance Group is committed to ensuring you have access to the best training videos in the industry. This month we released 14 new safety training videos for you to utilize in your safety training meetings and in-services.  The first new release is designed to help your drivers understand the most common unsafe driving acts: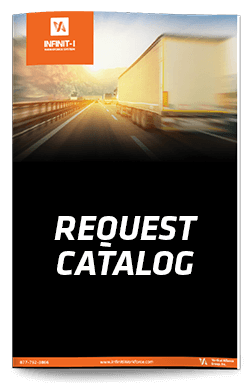 Unsafe Driving Acts of Motorists in the Vicinity of Large Trucks
This video discusses the 23 unsafe driving acts most commonly performed by motorists around large trucks.
Module: Trucking Industry – Unsafe Driving Acts of Motorists in the Vicinity of Large Trucks
The additional five releases are part of our Real. Life. Lessons. series. These videos can serve as your arsenal of video simulation training tools to help you educate your drivers about the avoidable dangers of driving a truck, while also ensuring safety awareness is top-of-mind. New releases in this series include:
A Rare Event
Sandy receives second-degree burns after an electronic device overheats in his sleeper berth. Always be cautious and attentive when using electrical devices.
Module: Real Life Lessons – Inside Parked Truck
Can You Speak French
When dealing with the new or unfamiliar take extra caution. James fails to take this into consideration and injures his back getting into a new truck.
Module: Real Life Lessons – Entering/Exiting Truck Cab
Driver Injured "Bungee Jumping" Out of Truck
Archie has a close call when he falls from his truck. Always wear appropriate footwear and be careful of creating trip hazards with straps or bungees.
Module: Real Life Lessons – Health and Wellness
Stiff and Tired
Clarence suffers from a herniated disk after attempting to ignore discomfort for several days. Take measures to ensure your health, and never try to wait out discomfort.
Module: Real Life Lessons – Health and Wellness
Wrestling an Alligator
Clarence injures his lower back handling the hoses on his tanker. Make sure you are prepared to safely handle hoses by warming up, asking for assistance, or using mechanical aids.
Module: Real Life Lessons – Loading/Unloading Bulk Trailers
Finally we have released eight new videos for our Spanish speaking viewers. If you would like this module turned on, please contact your Client Services Representative.
Bridges and Overpasses
Describes the potential hazards and dangers of bridges and overpasses to large commercial vehicles; demonstrates proper prevention techniques and reporting procedures; defines the term "black ice" and describes the dangers associated with the phenomenon.
Module: New Spanish – Bridges and Overpasses
Cargo Theft
This video discusses the need for growing vigilance of the theft problem and the need for active prevention and deterrence measures.
Module: New Spanish- Cargo Theft
CSA – Driving While Ill or Fatigued
A short CSA reminder addressing driving while ill or fatigued is illegal.
Module: New Spanish – Driving While Ill or Fatigued
Driving in Extreme Weather
This video discusses driving cautiously through challenging weather conditions. Lengthen your following distance so you have time and space to stop or maneuver your trucks.
Module: New Spanish – Driving in Extreme Weather
Fatigue Management
This segment covers causes, cures and the ramifications of not heeding the human bodies fatigue warning signals.
Module: New Spanish – Fatigue Management
Rest Stop Routines
This video reviews causes and cures for driving induce muscle stiffness and easy-to-do on the road exercises that do not require any type of special equipment.
Module: New Spanish – Rest Stop Routines
Road Rage
Road Rage and the causes of the event; prepares drivers to expect this phenomenon and prevent it by resetting focus and attitude; provides a test to help drivers become less prone to road rage.
Module: New Spanish – Road Rage
Stop Signs & Signals
Demonstrates various stop and traffic signs seen while in transit; explains right of way rules regarding various types of stop sign; briefly covers speed limits and commercial vehicle traffic regulations; provides statistics on fatalities caused from not wearing a seat belt; examines seat belt technology.
Module: New Spanish – Stop Signs & Signals
Please contact your client services representative at 877-792-3866, ext. 400, if you have any questions. If you are not a current user of Infinit-I Workforce System, schedule a demo and learn how you can access more than 350 truck driver training videos on a variety of topics.
https://pwimagecdn.infinitiworkforce.com/wp-content/uploads/2023/03/Infiniti-i-Logo-Teal_padded-for-site.png
0
0
infinitiworkforce
https://pwimagecdn.infinitiworkforce.com/wp-content/uploads/2023/03/Infiniti-i-Logo-Teal_padded-for-site.png
infinitiworkforce
2015-10-15 19:00:00
2022-08-16 12:26:14
Adds 14 New Training Videos for Trucking