Vertical Alliance Group Adds 6 New Training Videos for Trucking
Vertical Alliance Group is committed to ensuring you have access to the best training videos in the industry. This month we released six new safety training videos for you to utilize in your safety training meetings and in-services.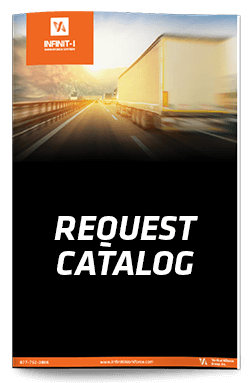 The first new release is designed to help your drivers do inspections:
Trucking Industry;
Module: Seven Deadly Errors Cars Make Around Large Vehicles
This video discusses the seven main deadly errors that cars make around large vehicles. It also gives tips that large vehicle driver can use to avoid these deadly errors.
The additional 5 releases are part of our Real. Life. Lessons. series. These videos can serve as your arsenal of video simulation training tools to help you educate your drivers about the avoidable dangers of driving a truck, while also ensuring safety awareness is top-of-mind.
New releases in this series include:
Blown Away on Interstate;
Module – Driving
Phil ends up with an overturned tractor and trailer after the wind gets too strong. Remember to review weather forecasts and play close attention to the weather around you.
Cheater Cheater;
Module – Strapping/Chaining Flatbed Freight
Charlie nearly loses an eye when a cheater slips and hits him in the face. Avoid using cheater bars if possible but if you do use one use caution.
Muck Boots;
Module – Slips and Trips
Sam loses his footing and injures himself when his choice of improper footwear works against him. Cowboy boots are not designed for surface traction and are not a wise choice in footwear for a professional driver.
Out You Go;
Module – Getting on/off Trailer
George is injured getting out of his trailer. When possible exit/enter the trailer at a docking station and always remember to wear correct footwear.
Time to Clean House;
Module – Inside Parked Truck
Andy is bitten by a spider after he fails to keep a clean truck. Remember, routine and effective cleaning will reduce the likelihood of arachnid infestations.
https://pwimagecdn.infinitiworkforce.com/wp-content/uploads/2023/03/Infiniti-i-Logo-Teal_padded-for-site.png
0
0
infinitiworkforce
https://pwimagecdn.infinitiworkforce.com/wp-content/uploads/2023/03/Infiniti-i-Logo-Teal_padded-for-site.png
infinitiworkforce
2015-11-10 18:00:00
2022-08-16 12:19:24
Vertical Alliance Group Adds 6 New Training Videos for Trucking