Insights From the 2015 ATA Safety Director of the Year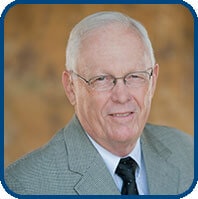 Vertical Alliance Group, is proud to announce Allan Hicks has received the Safety Director of the Year Award from the American Trucking Association (ATA). In addition to being the vice president of safety at B.R. Williams Trucking, Inc., in Oxford, Alabama, Allan also represents Vertical Alliance Group in Alabama and Georgia as a partner selling our Infinit-I Workforce System.
"This is the highest honor you can get within the safety profession. You just look down the list of those individuals who have won it before, it is just a great honor. I'm very humbled," Allan said as he discussed what winning the award has meant to him. Allan is not a stranger to winning safety awards.
During his tenure as safety director, B.R. Williams has received more than 50 safety awards from ATA, the Alabama Trucking Association, and the Truckload Carriers Association. Hicks was awarded the Safety Professional of the Year award by the Alabama Trucking Association in 2001 and the 2014 Alabama Trucking Professional award.
His company has also won the Liberty Mutual Insurance Excellence Award for Truck Safety in eight consecutive years. His background makes him a safety expert within the trucking industry, and he has advice for safety directors who may just be starting out in their careers.
"Look for all the available tools out there to be used in every aspect of a safety program," he said. "Start working on culture and then start making everyone aware of how the company feels about safety, and then find ways to be able to hold them accountable. That's one thing that has really helped us here is being able to acknowledge the accomplishments of the drivers on an annual basis."
One of the tools that Allan uses is the Infinit-I Workforce Solutions. "Prior to using Infinit-I Workforce System, I was holding quarterly meetings and only got a fraction of our drivers in for safety meetings. It has given me the ability to have training every month and give specific topics that pertain to areas we need training in for particular months," Allan said.
After seeing the positive changes the Infinit-I Workforce System made at B.R. Williams, Allan wanted to share the tool with others in his home state of Alabama.
Statistics After Utilizing the Infinit-I Workforce System for Training Over a 2 Year Period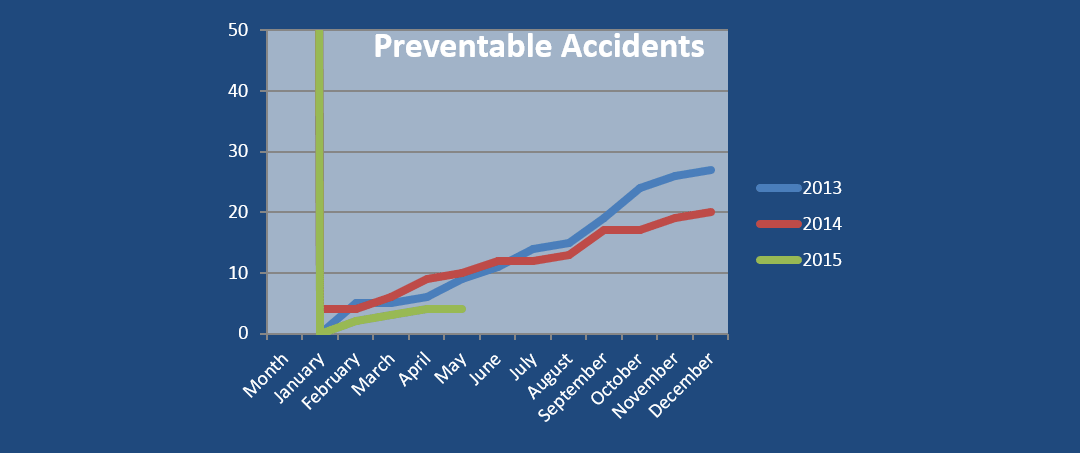 "I liked the product so well from using it, it was something I thought could be used by other trucking companies. I wanted to be able to reach out and show other carriers the tools the system offers that are available to not only improve their safety program but to also easily to improve CSA scores," said Allan as he explained why he decided to partner with Vertical Alliance Group to sell the product in Alabama and Georgia.
One of the things Allan finds the most useful about the system is how easy it is to plan and assign out training. "It's taken the training aspect and made it a lot easier. I love that I can go in and set up an entire year's training. Normally, I'll do a specific theme for the year, and we'll go in and preassign all of that training. Throughout the year all I have to do is add training for new regulations that may come out. If there is something specific on the training side, we can utilize the custom content portion of the system, too."
Allan's selection for this award is not a surprise to those who know him. He has spent a lifetime committed to making the trucking industry safer. "I enjoy keeping trucks safe on the road and saving lives out on the road and being able to get the drivers home. I have a program in place that not only ensures our drivers and employees are safe out there, but so are the other motoring public.
I can remember back several years ago, I didn't get a driver home. That can really impact how you feel about safety," Allan said.
The entire staff at Vertical Alliance Group wishes to congratulate Allan on this honor. "He is well deserving of the award, and we couldn't be prouder of him. Since he came on board as a partner with our company, it has been inspiring watching how he has improved his company with a culture that is truly committed to safety," said Jay Wommack, president and CEO of Vertical Alliance Group.
To learn more about the Infinit-I Workforce System, schedule a demo.
https://pwimagecdn.infinitiworkforce.com/wp-content/uploads/2023/03/Infiniti-i-Logo-Teal_padded-for-site.png
0
0
infinitiworkforce
https://pwimagecdn.infinitiworkforce.com/wp-content/uploads/2023/03/Infiniti-i-Logo-Teal_padded-for-site.png
infinitiworkforce
2015-11-11 18:00:00
2021-12-14 15:18:29
Insights From the 2015 ATA Safety Director of the Year