Adds 3 New School Video Releases
Vertical Alliance Group is committed to ensuring you have access to the best training videos in the student transportation industry. This month we released one new safety training video for you to utilize. Check out our expansive content library.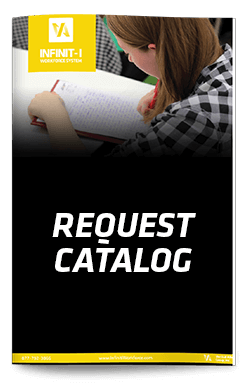 Winter Weather Readiness Checklist
This video covers a list of items to consider when winterizing your vehicle.
Time: 06:39

Additionally, we released 2 new videos in the From the Bus Driver's Seat series for you to assign to your drivers.  From the Bus Driver's Seat is a weekly series aimed at giving your drivers weekly reminders of best practices when driving a bus.
Students and the Bus Danger Zone
This video discusses the difficulties and dangers involved in watching for students in your danger zones.
Time: 07:53
Post-checks, Media, and Driver Recognition
This video discusses the importance of doing a post trip check of your bus. It also discusses the effect of the media and driver recognition on the industry.
Time: 06:57
If you are currently utilizing the Infinit-I Workforce System, please contact your client services representative at 877-792-3866, ext. 400, if you have any questions. If you are not yet utilizing the Infinit-I Workforce System, schedule a demo.
https://pwimagecdn.infinitiworkforce.com/wp-content/uploads/2023/03/Infiniti-i-Logo-Teal_padded-for-site.png
0
0
infinitiworkforce
https://pwimagecdn.infinitiworkforce.com/wp-content/uploads/2023/03/Infiniti-i-Logo-Teal_padded-for-site.png
infinitiworkforce
2015-12-09 18:00:00
2023-08-03 14:46:49
Adds 3 New School Video Releases