7 Trucking Best Practices Webinars
Vertical Alliance Group, recently announced seven speakers for their 2016 Trucking Best Practices Webinar Series. These free webinars are designed to provide trucking companies with ongoing current training on a variety of topics and feature experts from across the industry sharing ideas, strategies, and success tips for running a successful trucking company. Topics include everything from truck driver safety training and legal regulation updates to day-to-day business operation strategies.
"As the leading provider of online training for the transportation industry with our Infinit-I Workforce System, Vertical Alliance Group is always looking for opportunities to provide educational resources to trucking companies," said Jay Wommack, president and CEO of Vertical Alliance Group.  "We had a record numbers of companies participate in our 2015 webinar series, and the feedback we received on each webinar was so outstanding, we decided to continue the series in 2016.  We have invited back some of our most popular speakers to address new topics this year, plus we have mixed in several new speakers whom we met at industry conferences."
The company will be announce five additional speakers in June of this year to complete the 12 month series.
"There is no cost to attend these events, but registration for each event is limited to the first 1000 attendees.  Those spots fill up quickly, so we encourage people to sign-up now for the webinars they are most interested in attending.  We will send you reminders for the events as they get closer.  If your schedule  changes and you aren't able to attend the live event, we will also send you a replay of the webinar within 24 hours of the live event," said Tina Bell, marketing manager for Vertical Alliance Group.
---
Building Women's Leadership in the Transportation Industry
January 21, 2016| 3 p.m. CST
About the Webinar: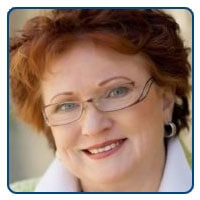 It's difficult to execute a game plan when there are inherently diverse personalities, learning styles, and terms of engagement within the team. While diversity is a gift to any business, it can also be frustrating and cumbersome to an ambitious team where everyone may have a slightly different perception of your vision (or perhaps a different vision altogether!).
In this hour long webinar, Anne will share best practices and principles to help develop and lead a team within the transportation industry.
Anne Miner, MBA is an international speaker, best-selling author, executive coach and long time business owner. Since 1987, Anne's trusted expertise on business excellence has made her a highly-respected woman of influence. But it is her ability to use her deeply-rooted values, unwavering determination, and multitude of experiences that attracts many who seek her professional guidance. She has successfully empowered many "to go over, under, around or through the obstacles on any path and to be courageous in pursuing dreams."
With more than 25 years leading her own company, The Dunvegan Group, Anne brings experience and perspective, as well as innovative approaches to leadership.
---
Understanding Best Practices in Produce Shipping
February 18, 2016| 3 p.m. CST
About the Webinar: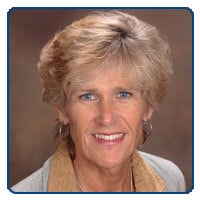 With the passage of the Food Safety Modernization Act in 2015, there are a lot of changes haulers of produce need to be aware of in order to ensure compliance. In this hour long webinar, Pamela Lugg will share best practices for produce haulers.
Pam is the owner of Pam Young & Company. With an academic background that includes a Bachelor's of Arts degree in History and Art, along with a teaching credential and a law degree, Pamela Lugg Young became the owner of a logistics company that specializes in refrigerated transportation services by pure accident — that she is still enjoying 17 years later. Her philosophy is simple, "It is important to understand the needs of the shippers and the demands of getting fresh produce safely to its destination. Since there are lots of details that must be addressed, matching the right refrigerated hauler with a shipper is of utmost importance."
---
Loss Control as Cost Containment
March 17, 2016| 3 p.m. CST
About the Webinar: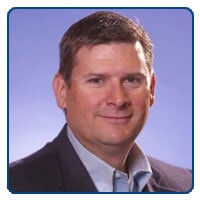 In this webinar, Gary Flaherty from Canal Insurance will share information on what tools are available through insurance companies to help with cost containment. Gary will share insights with attendees on what insurance companies look for and why they look for certain things in an effort to help attendees understand how to mitigate their chances of accidents and also decrease their insurance premiums.
Gary Flaherty is the Assistant Vice President, Risk Management Services, at Canal Insurance. He has more than 20 years working in the insurance business and specializes in claims adjudication, physical damage handling and repair networks.
---
Independent Contractor Misclassification, Are You Prepared?
April 21, 2016| 3 p.m. CST
About the Webinar: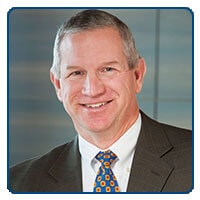 How can carriers protect their independent contractor business model when the current administration at the federal level wants every driver to be an employee and every employee to be a union member?
Independent contractors can be a troublesome area for motor carriers. Attorney Rob Moseley works with motor carriers to manage contractual relations and negotiate the Federal Regulations and decisions. Rob defends class action litigation brought by contractors and employee drivers related to "Truth in Leasing" cases, Fair Labor Standards and other employment issues. Rob is also versed in disputes (including workers' compensation) involving owner-operators.
In this webinar, Rob will address:
• Trends with Owner-Operators
• Issues Regarding Worker's Compensation
• Issues Regarding Unemployment
• Truth in Leasing
Rob Moseley is the head of the Smith Moore Leatherwood firm's Transportation Industry Group representing trucking companies, brokers and logistics companies with disputes involving commercial transportation accidents, federal & state safety regulations, commercial insurance coverage disputes, freight claims, and other disputes involving trucking companies. He has tried over 80 cases to jury verdict in federal & state courts of unlimited jurisdiction. One of Rob's assets is his ability to advise trucking companies on proactively assessing and addressing risk both internally and externally, as well as planning for growth and development. He works closely with the firm's Corporate team in this respect.
---
Don't Wreck It More! How to Respond After an Accident.
May 26, 2016| 3 p.m. CST
About the Webinar: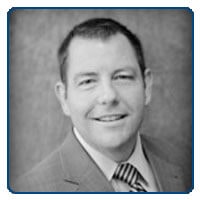 Accident prevention is the primary concern of every commercial vehicle driver and safety program, but no matter how careful you are, simply being on the road exposes you to the possibility of an accident. Before an accident happens, your company needs a plan in place to ensure you and your drivers know the appropriate responses to make on the scene and throughout the investigation. In this hour long webinar, attorney Mike Bassett will share insights on how your responses can impact litigation down the road.
Mike H. Bassett, J.D., is the founder of The Bassett Firm, where he practices in the areas of transportation litigation, products liability, personal injury, premises liability, professional liability and employment litigation. He received his B.B.A. degree, Cum Laude, from The University of Texas at El Paso and his J.D. degree, with distinction, from St. Mary's University School of Law. Mr. Bassett was a former briefing attorney for Justice Ted Z. Robertson of the Texas Supreme Court, and he is also a certified mediator and neutral. He is a member of the American Bar Association's Litigation Section, the Dallas Bar Association, the Defense Research Institute's Transportation Committee and Trucking Subcommittee, the American Trucking Associations and the American Transportation Lawyers Association. Mr. Bassett was also a Texas Super Lawyer in 2006.
---
Conquer Distracted Driving by Becoming an ACE
June 16, 2016| 10 a.m. CST
About the Webinar: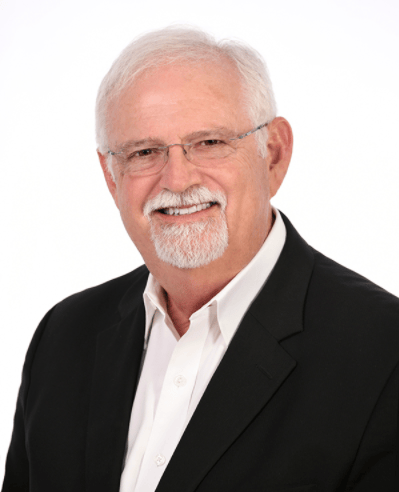 Distracted driving is currently one of the major causes of accidents. While most other categories of accidents are decreasing, distracted driving rates remain on the rise. While cell phones are involved in a large percentage, they are not the only contributing factor. Most organizations attempt to address this issue with new policies, training, or a combination. Policies tend to focus on limiting cell usage, which doesn't address other factors, and training tends to not change habit. ACE (Attention, Control, Eyes on Road) was created to address this challenge.
This presentation by safety, culture and performance improvement expert, Terry L. Mathis, will familiarize you with ACE and how you can use this technique to curtail distractions and ensure road safety while driving. Distracted driving happens to us all, on and off the job. ACE can help to address the three most common types of distractions, and can be used in conjunction with other driving programs.
Session Highlights:
1. The 3 principles of ACE – how it can be internalized and emphasized to apply to every situation
2. The 3 most common types of distractions and how to avoid them
3. Driving with ACE
4 check my reference. Pre-planning to minimize or stop distractions
5. How to train your truck drivers on ACE
Terry L. Mathis is the founder and CEO of ProAct Safety, and author of two books. His most recent is the bestseller, STEPS to Safety Culture Excellence. EHS Today has listed Terry three consecutive times as one of 'The 50 People Who Most Influenced EHS'. He is a veteran of over 1600 safety, culture and performance improvement projects in 39 countries and has personally advised many of the best in safety in every major industry
---
Punitive Damages in Transportation Cases: Changing Driver Conduct
August 18, 2016| 3 p.m. CST
About the Webinar: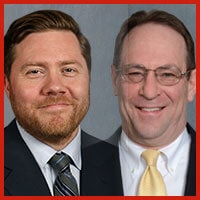 When a trucking company is involved in an accident a lot of things come into question that can influence the amount of money they are ordered to pay under punitive damage judgements. There are best practices companies can implement, including training and proper documentation, to mitigate their risk as a company for improper actions of drivers.
Jim Foster is a partner at Cassiday Schade LLPs, Chicago office and is engaged in the practice of civil litigation, with a primary emphasis on transportation and product liability litigation. He has defended trucking companies in both personal injury matters and in breach of contract cases. He has also successfully defended at trial product liability cases involving the design of an automatic door and the design of a milling machine.
---
https://pwimagecdn.infinitiworkforce.com/wp-content/uploads/2023/03/Infiniti-i-Logo-Teal_padded-for-site.png
0
0
infinitiworkforce
https://pwimagecdn.infinitiworkforce.com/wp-content/uploads/2023/03/Infiniti-i-Logo-Teal_padded-for-site.png
infinitiworkforce
2015-12-27 18:00:00
2022-05-19 10:46:20
7 Trucking Best Practices Webinars