Three Transportation Companies Graduate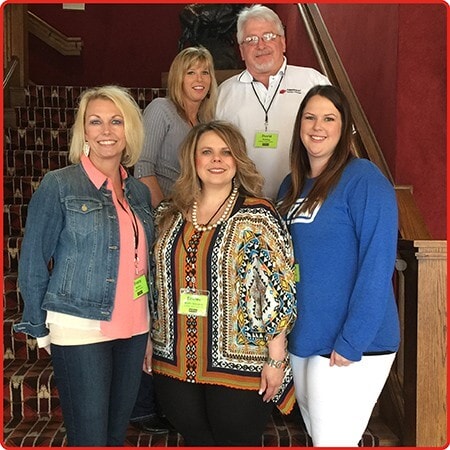 Vertical Alliance Group, would like to recognize the representatives from three companies across the transportation industry who attended our Infinit-I Engage Evaluation Program April 12th and 13th at the Stockyards Hotel in Ft. Worth, Texas. Throughout the two day event, the attendees learned the latest trends in safety training, along with strategies to mitigate their risk of failing a DOT audit or having to pay large punitive damage sums in the event of an accident. Attendees included:
Elizabeth Matson, Assistant to the President, Washita Valley Enterprises, Inc.
Emilee Wallis-Gonzalez, DOT Compliance Manager, Washita Valley Enterprises, Inc.
Tracy Beutler, Owner, Root 66 Propane
David Reidling, Safety Director, Midwest Freight Systems Corp.
If you'd like to attend one of our next events, complete the registration form here.
https://pwimagecdn.infinitiworkforce.com/wp-content/uploads/2023/03/Infiniti-i-Logo-Teal_padded-for-site.png
0
0
infinitiworkforce
https://pwimagecdn.infinitiworkforce.com/wp-content/uploads/2023/03/Infiniti-i-Logo-Teal_padded-for-site.png
infinitiworkforce
2016-04-12 19:00:00
2022-05-19 11:13:33
Three Transportation Companies Graduate