Six Trucking Companies Attend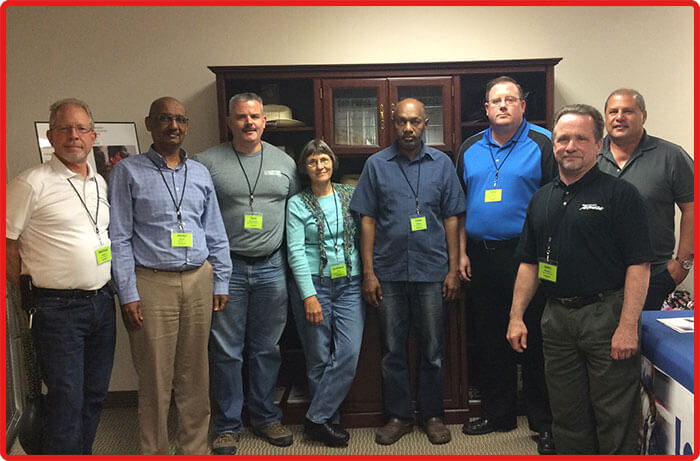 Vertical Alliance Group, would like to recognize the representatives from six companies across the transportation industry who attended our Infinit-I Engage Evaluation Program April 26th and 27th at our corporate office in Dallas, Texas. Throughout the two day event, the attendees learned the latest trends in safety training, along with strategies to mitigate their risk of failing a DOT audit or having to pay large punitive damage sums in the event of an accident. Attendees included:
Zack Rasmussen, Safety Director, Idaho Milk Transport, Inc.
Kathleen Vinci, Safety Aid, Idaho Milk Transport, Inc.
Jeffrey Clark, VP of Safety, Cardinal Transport, Inc.
Peter Ramsey, Director of Safety, Cardinal Transport, Inc.
John Flanagan, Safety Director, Tantara Transportation
Michael Johnson, Director of Operations, Roly's Trucking, Inc.
Abdel Elhadi, KG Logistics Inc.
Eihab Babiker, Safety Director, KG Logistics Inc.
Troy Kelly, Nationwide Magazine and Book Distributors, Inc.
If you'd like to attend one of our next events, complete the registration form.