Vertical Alliance Group Adds 12 New Videos for Trucking
Vertical Alliance Group, is committed to ensuring you have access to the best safety training videos in the industry. This month we released 12 new training videos.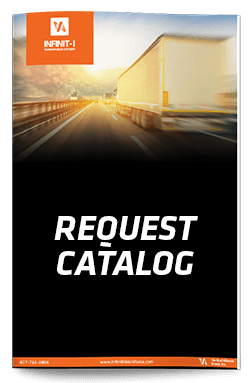 The first video released can be found in the Trucking Industry section and focuses on steps to safely back a rig.  This video replaces a former video by the same title.
Backing a Rig Safely
Length:

05:18


This video discusses steps to make backing a rig in tight corners easier. It stresses the importance of paying attention to your surroundings while backing a commercial vehicle.
The next video is designed for companies who utilize Infinit-I Workforce System across their business.  It provides best practices for how to write job descriptions and why it is important to involve at least three people in developing each description.  It is located in the Human Resources section.
Job Descriptions
Length:

07:05


This video discusses the importance of having a detailed job description for every position at your company and how to develop job descriptions.
We've also added a new video to our Real Life Lessons Series, reminding drivers how to remain safe when working with load locks.
Look Out for Load Locks
Length:

02:53


Adam is severely injured when his inexperience with load locks gets the better of him.
The final nine videos released this month are Spanish releases of titles previously released in English.  They can be found in the New Spanish Release section.
Fixed Object Collisions – High Speed
Length:

06:36


This video discusses common causes and solutions for fixed object collisions that occur at high speeds.
Fixed Object Collisions – Low Speed
Length:

07:33


This video discusses common causes and solutions for fixed object collisions that occur at low speeds.
Pre-Trip Approach and Maintenance
Length:

06:26


This video explains the importance of a pre-trip inspection and regular maintenance. It describes common neglect of vehicles and discusses how inspection and maintenance play an important role in the mechanics, compliance, and safety of the vehicle.
Small Cut Leads to Serious Infection
Length:

02:56


Bill loses a finger after he allows a small cut to go untreated and it becomes infected. Always treat wounds, even smalls ones, properly. If you can't treat it properly, seek medical attention.
A Broken Light Leads to a Broken Arm
Length:

02:42


Barry breaks his arm while attempting to replace a clearance light using the wrong equipment. If you are not authorized to perform repairs then do not. If you are, only do so when you have the correct equipment.
Driver Slips on Ice Stepping into Truck
Length:

02:50


Sam slips on ice attempting to climb into his truck. Remember to come to a complete stop before stepping up while on ice. Otherwise, your body's forward momentum can cause you to slip.
Driver Tears Cartilage in Knee Jumping Out of Truck
Length:

02:19


Johnny tears the cartilage in his knee jumping out of his truck. Never jump from your truck. Always face your truck when exiting and hold on with both hands.
I Do Not Feel Good – Part 1
Length:

02:48


Harry narrowly avoids tragedy. Remember, your health is extremely important. Do not hesitate to notify management of potential health issues.
I Do Not Feel Good – Part 2
Length:

03:26


In this lesson Bubba shares some additional tips on protecting yourself and detecting exhaust leaks.
Please call your Client Service Representative at 877-792-3866, ext. 300, if you have any questions.
https://pwimagecdn.infinitiworkforce.com/wp-content/uploads/2023/03/Infiniti-i-Logo-Teal_padded-for-site.png
0
0
infinitiworkforce
https://pwimagecdn.infinitiworkforce.com/wp-content/uploads/2023/03/Infiniti-i-Logo-Teal_padded-for-site.png
infinitiworkforce
2016-08-10 19:00:00
2019-11-26 15:06:06
Vertical Alliance Group Adds 12 New Videos for Trucking