Prepare Your Drivers for CVSA's Safe Driver Week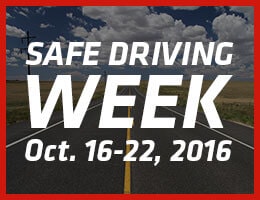 The CVSA has announced Operation Safe Driver Week will be held October 16-22 across North America.  The event is designed to bring awareness to unsafe driving behaviors. Last year, 19,480 roadside inspections were conducted.
The top five warnings and citations issued to drivers included:
(1) Size and Weight,
(2) Speeding,
(3) Failure to Use a Seatbelt,
(4) Failure to Obey Traffic Control Device, and
(5) Using a Handheld Phone.
To help educate your drivers on this important topic, Vertical Alliance Group has put together a flyer and list of our top training videos you can assign out to your drivers:
Revisions to Size/Weight Violations
Length: 01:27
Module: CSA Reminders
Speeding
Length: 03:34
Module: CSA Minutes
Seatbelts
Length: 4:43
Module: Trucking Industry
Traffic Signs
Length: 12:36
Module: Trucking Industry
No Device Allowed
Length: 05:08
Module: Distracted Driving Awareness