Vertical Alliance Group Adds 4 New Training Videos for Trucking
Vertical Alliance Group is committed to ensuring you have access to the best training videos in the industry. This month we released four new training videos. Find more great resources in our content library.
The first new training video is found in our Real. Life. Lessons. series and focuses on preventing workplace injuries.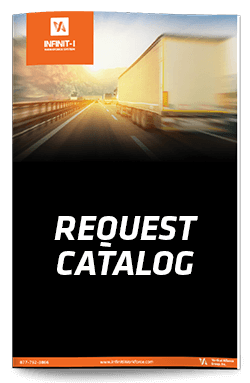 If It Hurts, Say So
Length: 02:40
Rudy had an admirable 15-year record of being injury free on the job until he failed to report a nagging pain that developed in his shoulder. The additional three videos released this month are from our Best Practices in Transportation Webinar Series and discuss various topics.  These videos can be found in our webinar archives.
Getting Deposed? How to Nail it!
Length: 01:10:57
Giving a deposition is an intimidating, uncomfortable, and all too common experience for trucking company executives. As the company's representative, you need to know your company's policies, procedures, records, and history. How you conduct yourself during the deposition can sometimes make or break your case.
Preparing for Change: DOL's Final Rule on Overtime
Length: 59:44
Over 4.2 million currently exempt employees will become eligible for overtime pay on December 1, 2016 when the minimum salary threshold for "white collar" exemptions doubles under the recently-expanded Fair Labor Standards Act.  Discover what the  changes mean for your company.
The Unwritten Rules for Onboarding New Employees
Length: 01:01:56
Companies have varied philosophies on the importance of orientation and onboarding of new employees. Some companies hire new employees and expect them to utilize their skills to quickly adapt to their new work environment without a plan. Other companies have a structured and well-planned out onboarding process. In this webinar, we'll go through four areas your onboarding program should include.
Please call your Client Service Representative at 877-792-3866, ext. 300, if you have any questions.
https://pwimagecdn.infinitiworkforce.com/wp-content/uploads/2023/03/Infiniti-i-Logo-Teal_padded-for-site.png
0
0
infinitiworkforce
https://pwimagecdn.infinitiworkforce.com/wp-content/uploads/2023/03/Infiniti-i-Logo-Teal_padded-for-site.png
infinitiworkforce
2016-11-13 18:00:00
2022-08-09 13:39:29
Vertical Alliance Group Adds 4 New Training Videos for Trucking