Vertical Alliance Adds 6 New Training Trucking Videos
Vertical Alliance Group, Inc. is committed to ensuring you have access to the best training videos in the industry. This month we released five new training videos.
The first training video can be found in the Human Resources section.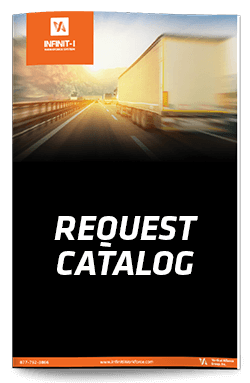 Employee Eligibility Verification
Length: 03:07
This video discusses the process for verifying new hire employment eligibility using the Form I-9 and E-Verify.
The next training video can be found in our Real Life Lessons section.
Automatic Tarps Are Not Risk Free
Length: 02:58
Two different drivers suffer injuries using automatic tarping systems. This video reminds drivers to assess situations for hazards, even when they appear to have been eliminated by devices designed to make the job easier.
The next training video can be found in the Trucking Industry section and replaces a prior title by the same name.
Seatbelts
Length: 05:06
This video defines the intended uses for seatbelts and illustrates how seatbelts prevent wearers from being thrown from the vehicle.
The final training selections are replays of two webinars held recently on popular topics in human resources. These can be found in the Human Resources section in the Webinars module.
Risky Business: Harassment & Discrimination in the Workplace
Length: 01:05:43
Workplace harassment and discrimination do more than create significant legal exposure for employers, they can also damage personal relationships and ruin careers. This webinar explores sexual harassment and takes an in-depth look at how to avoid it at holiday parties and year round.
The Employee Handbook: Fixing the Eternal Headache
Length: 01:08:31
Your employee handbook is more than just a document to handout to your employees – it can be your best friend or your worst enemy. By following a few simple rules when writing and updating your handbook and company policies, you may be able to avoid employee lawsuits or at least mitigate your risk if you are sued.
Please call your Client Service Representative at 877-792-3866, ext. 300, if you have any questions.
https://pwimagecdn.infinitiworkforce.com/wp-content/uploads/2023/03/Infiniti-i-Logo-Teal_padded-for-site.png
0
0
infinitiworkforce
https://pwimagecdn.infinitiworkforce.com/wp-content/uploads/2023/03/Infiniti-i-Logo-Teal_padded-for-site.png
infinitiworkforce
2016-12-12 18:00:00
2023-08-04 11:21:05
Vertical Alliance Adds 6 New Training Trucking Videos