Vertical Alliance Group Adds 4 New Training Videos for Schools
Vertical Alliance Group is committed to ensuring you have access to the best training materials for the school industry.
This month we have added three new training videos for you to use.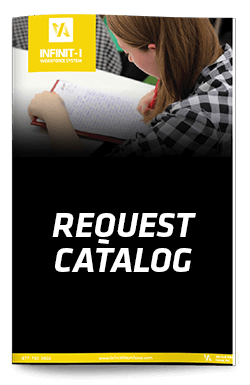 Developing Your Professional Work Ethic
Length: 08:31
This video discusses how to develop your professional work ethic, focusing on dependability, dedication, self-discipline, accountability, honesty, and professionalism.
Module: HR – SafePUPIL
Section: Developing Your Porfessional Work Ethic
Bloodborne Pathogens – 2017
Length – 15:44
This video discusses the three most common bloodborne pathogens (Hepatitis B, Hepatitis C, and HIV/AIDS), their symptoms and available treatments, as well as precautions against exposure and OSHA recommended cleanup procedures.
Module Category – School Bus
Section: Bloodborne Pathogens – 2017
Surviving a School Bus Fire
Length: 01:01:24
Denny Couglin pulls from his real life experience to share best practices school districts across the nation should be practicing to ensure the safety of their students in the event of a school bus fire. This webinar discusses best practices to help students quickly and safely evacuate the bus, including mock drills for bus drivers.
Module: SafePupil Best Practice Webinars
Section: Surviving a School Bus Fire
Responding to EEOC Claims
Length: 51:58
Your company's initial response to an EEOC complaint can often mean the difference between a successful and quick defense and a legal horror story. Regardless of why a disgruntled employee files a complaint with the EEOC, it's going to cost you … time, sweat, legal bills, and possibly loss of reputation and costly judgments.
Module: HR – SafePUPIL
Section: Responding to EEOC Claims
Please contact your Client Services Representative at 877-792-3866, ext. 400, if you have any questions.
https://pwimagecdn.infinitiworkforce.com/wp-content/uploads/2023/03/Infiniti-i-Logo-Teal_padded-for-site.png
0
0
infinitiworkforce
https://pwimagecdn.infinitiworkforce.com/wp-content/uploads/2023/03/Infiniti-i-Logo-Teal_padded-for-site.png
infinitiworkforce
2017-03-09 18:00:00
2023-08-04 14:08:04
Vertical Alliance Group Adds 4 New Training Videos for Schools