Vertical Alliance Group Adds 7 New Training Videos for Trucking
Vertical Alliance Group is committed to ensuring you have access to the best training videos in the trucking industry.  This month we released seven new training videos for you to utilize.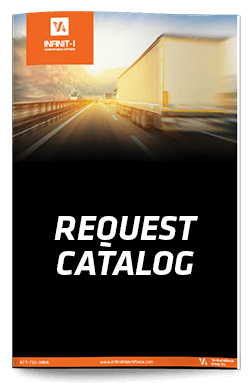 Safe Lifting
Length: 05:01
Proper equipment and techniques are critical when lifting any object to prevent injury. One of the most common injuries in the transportation industry is also one of the easiest to prevent. Back injuries can happen when you forget to warm-up before lifting or lift improperly. Safe Lifting reviews the correct way to lift and handle objects, when you should get help and the need for personal protective equipment.
Section: Trucking Industry
Module: Safe Lifting
Driver Injured Back Pulling Slider Pin
Length: 02:11
This video explains the paper practice for slider pin release.
Section: Real Life Lesson
Module: Sliding Tandems
Pop Goes the Shoulder (Ya se lastimo el hombro)
Length: 02:12
Grant endures a painful shoulder injury after trying to force a winch bar in an awkward position. Always utilize equipment in the manner it is supposed to be used, and do not hesitate to purchase or request additional equipment designed to increase your safety.
Section: New Spanish Videos
Module: Pop Goes the Shoulder 
Railroad Crossings (Cruce de ferrocarril)
Length: 04:15
This video explains proper procedures for crossing railroad crossings and demonstrates the importance of observing railroad crossings. It also emphasizes the dangers of ignoring railroad markings and stopping on railroad tracks.
Section: New Spanish Videos
Module: Railroad Crossings
Asleep at the Wheel
Length: 57:29
In this webinar, Delia E. Treaster, Ph.D, CPE, a Certified Professional Ergonomist with the Division of Safety and Hygiene at the Ohio Bureau of Worker Compensation, talks about shift work, circadian rhythms, sleep deprivation and their effects on the industry and safety.
Section: Best Practices Webinars
Module: 2017 Webinars
Responding to EEOC Claims – Parts 1 to 9
This video series is based off of a webinar presented by attorney Greg McAllister from Littler Mendelson, P.C.  In the series, Greg talks about responding to claims, internal investigations, mediation and position statements, subpoenas, settlements, and conciliation.
Section: Infinit-I Human Resources Trial
Module: Responding to EEOC Claims – Webinar
Understanding Your Millennial Workforce
Length: 52:12
In this hour long webinar, you will learn: (1.) What the top reasons are for employees leaving their organizations (2.) How much it costs to have unnecessary revolving door positions (3.) Which are the key areas of your business that need focus and improvement (4.) How to better be in tune to your employees' expectations.
Section: Human Resources Trial – Infinit-I
Module: Webinars
Please contact your client services representative at 877-792-3866, ext. 300, if you have any questions.
https://pwimagecdn.infinitiworkforce.com/wp-content/uploads/2023/03/Infiniti-i-Logo-Teal_padded-for-site.png
0
0
infinitiworkforce
https://pwimagecdn.infinitiworkforce.com/wp-content/uploads/2023/03/Infiniti-i-Logo-Teal_padded-for-site.png
infinitiworkforce
2017-04-07 06:50:00
2023-08-04 15:21:00
Vertical Alliance Group Adds 7 New Training Videos for Trucking