Vertical Alliance Group Adds 5 New Training Videos for Schools
Vertical Alliance is committed to ensuring you have  access to the best training materials in the school industry.
This month we have added five new training videos for you to use.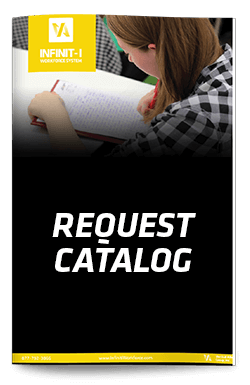 Diabetes
Length: 12:22
This video discusses what diabetes is, its treatment, and how to establish proper management and care for diabetic students.
Module: Diabetes
Bullying in the Workplace
Length: 06:28
This video discusses bullying in the workplace, how it negatively affects a company's culture, and how to stop it if witnessed.
Module: Bullying in the Workplace
Responding to EEOC Claims – Parts 1 to 9
This video series is based off of a webinar presented by attorney Greg McAllister from Littler Mendelson, P.C. In  the  series,  Greg  talks  about  responding   to claims, internal investigations, mediation and position statements, subpoenas, settlements, and conciliation.
Module: Responding to EEOC Claims – Webinar
Bus Stop Selection & Routing Efficiency
Length: 55:49
As school budgets continue to tighten, student transportation departments are required  to  look for more efficient transportation strategies, while keeping safety issues front of mind. As bus routes are consolidated and "no transport" zones are created, districts find themselves creating increased walking distances for students. It is a balancing act between the ideal bus stop conditions and the realities of a community's weather, road system, and topography.
Module: Bus Stop Selection & Routing Efficiency
Understanding Your Millennial Workforce
Length: 52:12
In this hour long webinar, you will learn: (1.) What the top reasons are for employees leaving their organizations (2.) How much it costs to have unnecessary revolving door positions (3.) Which are the key areas of your business that need focus and improvement (4.) How to better be in tune to your employees' expectations.
Module: Webinars  
Please contact your Client Services Representative at 877-792-3866, ext. 400, if you have any questions.
https://pwimagecdn.infinitiworkforce.com/wp-content/uploads/2023/03/Infiniti-i-Logo-Teal_padded-for-site.png
0
0
infinitiworkforce
https://pwimagecdn.infinitiworkforce.com/wp-content/uploads/2023/03/Infiniti-i-Logo-Teal_padded-for-site.png
infinitiworkforce
2017-04-19 19:00:00
2022-08-09 13:32:48
Vertical Alliance Group Adds 5 New Training Videos for Schools