Vertical Alliance Group Adds 3 New Training Videos for Schools
Vertical Alliance Group, is committed to ensuring you have access to the best training videos in the student transportation industry. This month we have released three new videos for you to utilize in your training meetings and in-services. Check out our custom training library for schools.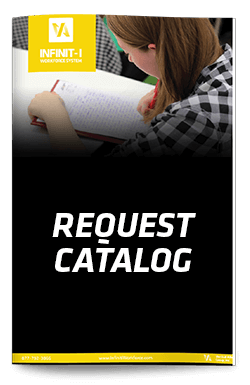 What's New this Month?
Safe Lifting
Length: 04:49
Proper equipment and techniques are critical when lifting any object to prevent injury. Back injuries can happen when you forget to warm-up before lifting or when you lift improperly. Safe Lifting reviews the correct way to lift and handle objects, when you should get help, and the need for personal protective equipment (PPE).
Section: School Bus
Module: School Bus Safe Lifting
BloodBorne Pathogens – Autobus Escolar – Patogenos de Origen Sanguineo
Length: 16:13
This is the Spanish version of video currently available in our catalog in English.  This video discusses the three most common bloodborne pathogens (Hepatitis B, Hepatitis C, and HIV/AIDS), their symptoms, available treatments, precautions against exposure, and OSHA recommended cleanup procedures.
Section: New Spanish Videos
Module: BloodBorne Pathogens – Autobus Escolar
Avoiding Liability Regarding Social Media in the Workplace
Length: 01:03:01
The NLRB has taken a very aggressive stance against employers who terminate employees because of what they do or say on social media. But it's not just firing an employee for what they posted on social media that can get your company in trouble. In addition to the NLRB, there are numerous other laws employers need to be concerned about when reviewing an employees' or an applicant's activity on social media activity.
Section: Human SafePUPIL
Module: Webinars
Please contact your Client Services Representative at 877-792-3866, ext. 400, if you have any questions.
https://pwimagecdn.infinitiworkforce.com/wp-content/uploads/2023/03/Infiniti-i-Logo-Teal_padded-for-site.png
0
0
infinitiworkforce
https://pwimagecdn.infinitiworkforce.com/wp-content/uploads/2023/03/Infiniti-i-Logo-Teal_padded-for-site.png
infinitiworkforce
2017-05-07 06:48:00
2022-08-09 13:32:01
Vertical Alliance Group Adds 3 New Training Videos for Schools