HR Training Topics for Employees & Managers

There has been a rise in Equal Employment Opportunity Commission (EEOC) complaints over the last five to six years. EEOC charges are a serious issue and the costs associated with the claims can put some companies out of business. That is why investing in training and coaching is so important as it relates to EEOC and your workplace.
In 2016 alone, $482 million dollars was collected by the EEOC from employers for alleged victims of discrimination. That number only includes settlements and judgements. It does not include the actual cost of the litigation itself. The money you invest into an online training program, like the Infinit-I Workforce System, can help you curb your company's chances of being hit with a harassment, discrimination, or retaliation claim from the EEOC.
Ten cases … $18 million!!!
In 2016, the 10 private plaintiff employment discrimination class action lawsuit settlements totaled almost $18 million dollars.  While that number is trending downward significantly from earlier years, where the top 14 settlements totaled almost $630 million, there's still a lot of money on the line if your company is not creating a workplace free of harassment, discrimination, and retaliation. So any money invested in training can be money and resources well spent to prevent these sorts of claims.
New HR Training Available on the Infinit-I Workforce System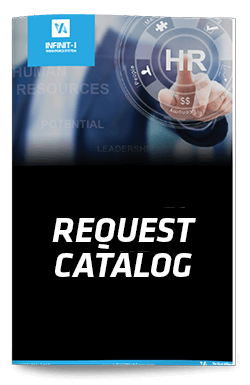 After speaking with HR Directors at several companies across the nation, we learned training on the aforementioned topics, along with several other HR compliance issues, was needed for companies nationwide. We partnered with Danyelle Williams Ackall, SPHR & CPP, the 2011 HR Southwest HR Educator of the Year, to produce a training video series on the major compliance issues companies face in human resources.
Ackall has 18+ years of human resources experience in warehousing, distribution, commercial real estate, higher education, government, and non-profits.  She holds a Bachelor's Degree from Texas A&M University and earned a Master's of Science from UT Arlington in Human Resource Management. She is active in both the Fort Worth Human Resource Management Association (FWHRMA) and the Mid-Cities Human Resource Association (MCHRA), both affiliates of the Society of Human Resource Management (SHRM). As an adjunct instructor she has taught management and business courses at both the undergraduate and graduate level for several Texas schools, including UT Arlington, Tarrant County College, Texas Wesleyan University, and Texas Christian University.  She is currently a full-time faculty member at Texas Christian University.
Why training on HR Topics is Important?
Training can be an effective deterrent to harassment, discrimination, and retaliation in the workplace. Not only that, well documented training is invaluable if you do have litigation or a charge of discrimination filed against you. It allows your attorney to be able to highlight not only that you have harassment and discrimination policies in place, but also that you're frequently reminding people of them. The Infinit-I Workforce System makes it easy to assign out policies and ongoing refresher training on these topics.
In addition to training, the most critical thing your company can do regarding harassment and discrimination is to have an open-door policy and to encourage reporting. When you get a report, you must ensure your staff is trained on how to handle it. While your staff is busy, and you have a million things going on, if someone comes to you to talk about a problem, it's critical that you listen to them and handle it effectively and handle it timely.
Coach Your Managers on HR Topics
It is also important that you have a training program in place for coaching your managers and employees. By having coaching sessions with your supervisors around harassment and discrimination issues in the workplace, you're helping them understand what is and is not acceptable behavior in the workplace on an ongoing basis.
Coaching your managers also helps you build a story should you ever have an EEOC or similar claim filed against your company. You'll be able to show the kind of coaching you did, and you'll be able to prove your company understands what it means to be an EEOC complaint workplace.
The Infinit-I Workforce System makes it easy for you to guide your leaders to supervise the right way, to lead the right way, and to create an environment that is as free as possible from discrimination, retaliation, and harassment.
https://pwimagecdn.infinitiworkforce.com/wp-content/uploads/2018/01/hr-training-topics-for-employees-managers-now-available-on-the-infinit-i-workforce-system.png?strip=all&lossy=1&quality=90&ssl=1
262
935
infinitiworkforce
https://pwimagecdn.infinitiworkforce.com/wp-content/uploads/2023/03/Infiniti-i-Logo-Teal_padded-for-site.png
infinitiworkforce
2017-10-15 17:34:00
2023-08-04 14:16:39
HR Training Topics for Employees & Managers