Hours of Service Related to ELD Training Now Available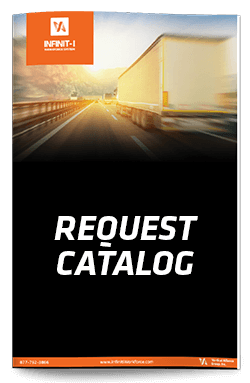 Vertical Alliance Group, Inc. is committed to ensuring you have access to new training videos on a monthly basis. This month we added two training videos for use on the Infinit-I Workforce System. The first new training video is a new video in our Hours of Service Training (HOS) Series and focuses on how ELDs impact HOS.
Part 8 – HOS ELD
Length: 06:08
This video discusses the information a driver needs to know about proper utilization of ELDs, functionality involving harassment and reporting, as well as the necessary documentation and functions required.
Section: Trucking Industry
Module: HOS – New Series
The other video released the month is the Spanish version of our Road Rage training video.
Road Rage – Furia en el camino
Length: 09:02
Define el fenómeno llamado Furia en el camino y las causas que lo propician; prepara a los conductores a esperar este fenómeno y evitarlo restableciendo el enfoque y la actitud; alienta a los conductores a evitar conflictos en el camino para evitar accidentes.
Section: New Spanish
Module: Road Rage – Furia en el camino
Please call your Client Service Representative at 877-792-3866, ext. 300, if you have any questions.
https://pwimagecdn.infinitiworkforce.com/wp-content/uploads/2018/01/hours-of-service-related-to-eld-training-now-available.png?strip=all&lossy=1&quality=90&ssl=1
262
935
infinitiworkforce
https://pwimagecdn.infinitiworkforce.com/wp-content/uploads/2023/03/Infiniti-i-Logo-Teal_padded-for-site.png
infinitiworkforce
2017-11-09 16:48:00
2022-08-09 12:06:41
Hours of Service Related to ELD Training Now Available