Uber Freight and CloudTrucks give Truckers New Opportunities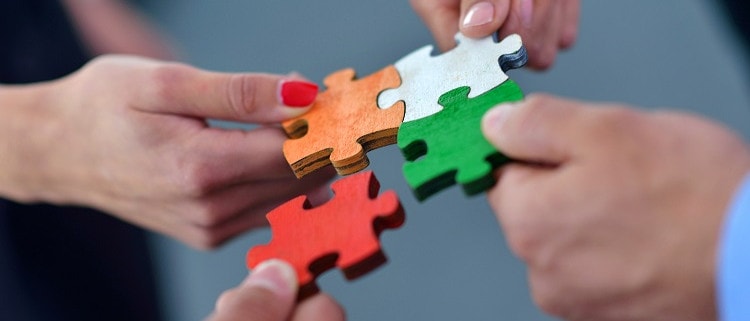 Truckers have hit hard times; the Coronavirus pandemic has taken a toll on the trucking industry. Many out of work truck drivers are turning to Uber, working in rideshare while the freight market in their sector is struggling.
Instead of sitting idle, they work for Uber because they can earn quick cash with little or no startup costs. An Uber Freight spokesperson told Transport Dive in an email "[Many drivers] would like to return to or join the trucking industry."
Three major players in the virtual carrier market have joined forces and formed a solution. Their intention has been to give truck drivers the opportunity to easily get back into a tractor. They have created a plan to strengthen the supply chain that has continuously weakened throughout the pandemic.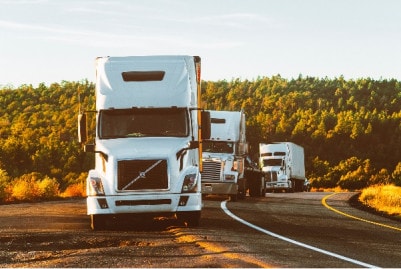 Uber Freight, CloudTrucks, and Coop by Ryder are working together to achieve this goal. The partnership will give out-of-work CDL holders access to a tractor-trailer, and Uber Rideshare drivers have an advantage. Here's how it works:
Before we get started
Uber made its debut in 2009 as a virtual rideshare program. It works like a taxi service, except the drivers are owner-operators and use their personal vehicles.
Drivers use the Uber app to advertise their available times and rates. Customers use the same app to request a ride to their destination.
Uber has since expanded their platform to include such services as UberEats (a food delivery service) and Uber Freight (freight brokerage).
Uber Freight launched in 2017 as a virtual broker. Owner Operators can use the Uber Freight app to book brokered loads with ease. The app is very simple to use and allows a 'no frills' interface for transparency and efficiency.
CloudTrucks is proving the potential of virtual freight load boards. The online carrier is a one-stop shop for Owner Operators. They not only find loads; they also manage all the paperwork that Owner Ops usually must keep track of while over the road.
What is Coop by Ryder?
Coop by Ryder is an online platform that connects businesses with idle trucks and businesses with too much freight. Basically, if 'Company A' has too much freight to move, they reach out to Coop. Coop connects them with 'Company B' who has sitting trucks.

Inside Info
This partnership triangle came about due to consumer necessity and the need to increase capacity during the Coronavirus pandemic.
Uber is using its existing resources to meet that need because many of the Uber Rideshare drivers mentioned earlier hold a CDL. Uber Rideshare drivers with a valid CDL can now lease on with CloudTrucks. They will have access to the CloudTrucks app and all its amenities.
Uber drivers begin driving under the authority of at signup. CloudTrucks mobile app's nation-wide load board manages and books loads from brokers, offers affordable insurance options, gives immediate payment for the load after booking, and much more.
Then, drivers will begin the orientation process. Physicals, drug screens, road tests, etc will take place as normal. It is not clear if accommodations will be made for CLP holders and trainees.
What if I don't have my own equipment?
This is where Coop by Ryder enters the game. The partnership between CloudTrucks and Coop allows drivers to lease a tractor and trailer. Cloud Trucks will even pick up the deposit to speed up the transaction.
"Truck drivers are the backbone of our economy, and communities are depending on them now more than ever. Our objective at Uber Freight is to support all truck drivers whether they are industry veterans or just starting out, and we hope this partnership with CloudTrucks and COOP by Ryder will open up more opportunities for those already on the Uber platform."
-Laurent Hautefeuille, Head of Business Development and Strategy & Planning at Uber Freight.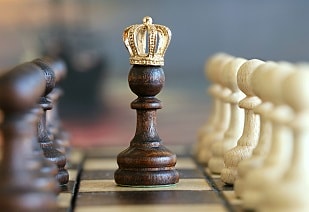 How a company can ease the driver's transition.
CloudTrucks and Uber Freight offer loads of every shape, size, and endorsement. The main advantage of becoming an online carrier/broker is not being committed to one specific sector of the trucking industry.
Some drivers are apprehensive of joining these virtual businesses because they are only familiar with one specific type of freight (e.g. reefer, tanker, flatbed, etc.) Their apprehension begs the question:
"How can we quickly and easily cross-train drivers for sector transitions?"
Big players in the trucking industry have found that online training specific to their sector is the way to go. As soon as a driver is hired, no matter their work history, they can immediately be assigned training videos to prepare them for their new role.
Learning Management Systems are in high demand, especially since the beginning of the pandemic. Social distancing expectations have moved industry leaders toward the use of an LMS to retain their productivity.  And those expectations will not be short-lived. Social Distancing is here to stay.
News you might have missed:
8 Ways Truckers Relieve Stress During the Pandemic
CSA Score Reduction, How to Challenge FMCSA Crash Rulings
Safety Managers' Relief; The Drug and Alcohol Clearinghouse
https://pwimagecdn.infinitiworkforce.com/wp-content/uploads/2020/05/puzzle-small.jpg?strip=all&lossy=1&quality=90&ssl=1
501
750
Jesse Mullinax
https://pwimagecdn.infinitiworkforce.com/wp-content/uploads/2023/03/Infiniti-i-Logo-Teal_padded-for-site.png
Jesse Mullinax
2020-05-12 10:26:13
2023-08-03 11:52:10
Uber Freight and CloudTrucks give Truckers New Opportunities