HOT HOT HOT! Sunshine Threatens Truckers. Here's What Your Fleet Needs to Know

Its that time of year again. HOT! And it won't be getting better any time soon. Heat-related illnesses affect truck drivers often due to the nature of the job.
Loading, unloading, throwing tarps, strapping, etc. all cause extended exposure to the heat. Operations managers must be aware of the risk their drivers are taking by working in the sun and extreme temperatures.
While assessing the risk, managers should create a response plan to be followed in the event of a heat-related illness. Familiarize yourself with the following information so you can create a solid plan to be deployed between your operations staff and drivers.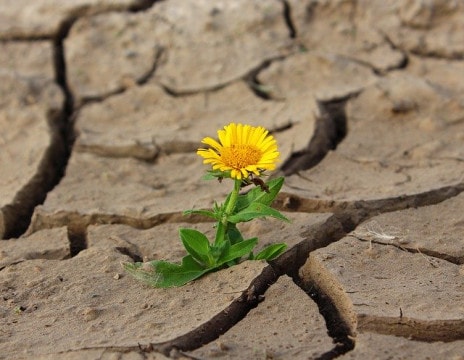 Truck Drivers are some of the hardest working people in the country. Along with road safety, we here at Infinit-I Workforce Solutions would like to offer some health safety tips.
Please be mindful of the following challenges you or your drivers might face as the temperatures continue to rise:
Sun Related Illnesses
---
Heat Stroke
If you suspect you or someone near you are suffering from a heat stroke, call 911 or local emergency services. Heat Stroke (or sunstroke) is a medical emergency that causes lasting damage to the victim.
A person can suffer from heatstroke without prior symptoms. It strikes hard and fast from high-temperature exposure. Your body loses its ability to control its temperature, classified by a core temperature of more than 104. This syndrome can cause damage to internal organs.
Check here to study the symptoms before it happens to you.
Heat Exhaustion
Heat Exhaustion is a less severe issue, but if left unchecked, it can lead to heatstroke. It is usually caused by exposure to high temperatures and either dehydration or salt depletion.
Obviously, if you don't drink enough water, your body will not stay hydrated. It is less known that if your sodium levels get too low, your body can not retain the water you do take in.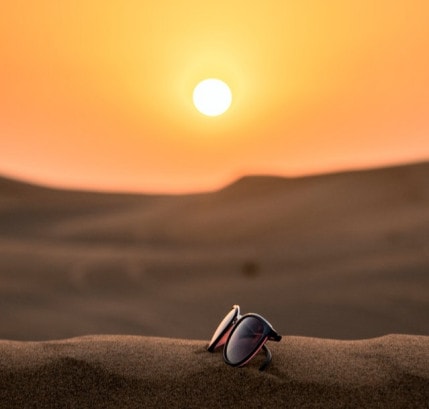 Dehydration
Dehydration occurs when your body loses more fluid than you are drinking. Watch for the warning signs before it happens. Vomiting and diarrhea can often lead to dehydration if you can't adequately replace fluids lost.
Heat Cramps
High temperatures lead to dehydration. Dehydration leads to cramps.
Be mindful of your nutrition and hydration levels, especially if you are loading/unloading, throwing tarps, or performing truck maintenance. Exerting yourself in the hot weather can lead to severe cramps.
Heat Rash
Heat Rash is marked by blisters or red bumps that often occur when sweaty skin meets friction. It is especially common in areas that aren't able to breathe, like armpits, elbow crease, or chest.
While this condition is less severe than the above, it can cause much discomfort to the sufferer. If this happens to you, try to remain in a cool, dry place. You can use powder or antiperspirants to keep the rash dry.
Sun Burn
The pain of a fresh sunburn is all too familiar. It is always a good idea to wear sunscreen, even on a cloudy day.
All skin types are susceptible to sunburn, some may be more vulnerable at lower UV rates. If your skin starts to feel tight or retains heat, it is time to move to a shady area.
Repeated exposure to sunburn can also lead to skin cancer. If you work a job that constantly has you out in the weather, always wear some sort of skin protection.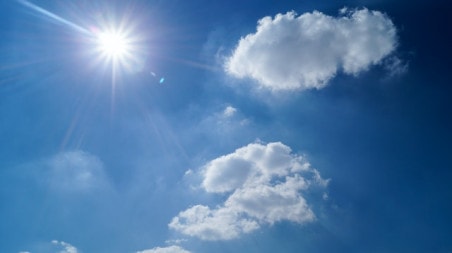 Use this CDC chart to become familiar with the Warning Signs and Symptoms of Heat Illness.
Sun Related Illness Prevention
---
To Operations:
Check on your drivers daily. Watch their logs and make sure they are moving. If you see a driver has been idle for an unusual amount of time, be sure to get in contact with them immediately.
If contact cannot be made, you may have to employ an emergency intervention. Speak with your management about a plan before this becomes an issue.
Drink water
Drink water on a timer and consistently throughout the day, not just when you're thirsty. Often, thirst is not a warning sign of dehydration, but a sign it's too late.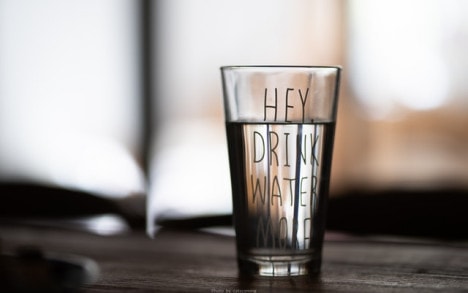 Avoid alcohol
Obviously, if you're a professional driver, you should avoid alcohol altogether. Alcohol can function as a diuretic, causing your body to get rid of the fluids that you need. That's partly why people suffer from hangovers; alcohol causes dehydration.
Avoid sugary drinks
Sugary sodas, juices, and teas are also diuretics and can cause your body to lose fluids more rapidly than normal. In extreme temperatures, it is best to drink low- or no-caffeine, unsweetened drinks.
Idle time
Your employer probably has a policy in place about the amount of time you can idle. Running your air conditioner to stay cool is an important factor in your health and safety. Ask your Operations how often you can idle during the summer months, so you don't put yourself at risk.
Take Breaks Indoors
During your pre-plan, check your shipper and receiver for a driver lounge. Do not stay in your tractor if it is not required.
Cool Showers
In extreme heat, it is best to avoid scouring shower temperatures if possible. Extended hot water exposure can raise your body temperature. If it is hot outside, your body has to work overtime to cool you back down.
Sunscreen
Make sunscreen a part of your daily routine to protect you from sunburn in the short term and skin cancer in the long term.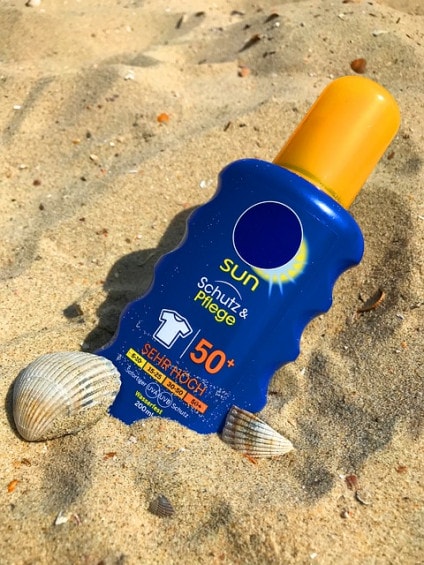 Friendly reminder: Drink water.
We have a responsibility to take care of each other. During the summer months, it is critical to know the warning signs of heat-related illness and be able to respond appropriately.
Make sure you have a specific plan in place for heat-related illness and a proper way to communicate that plan to all your drivers and operations staff.
If you do not have the ability to communicate a safety plan immediately, contact Infinit-I Workforce Solutions at 866-904-5087 to learn how we can help. Or request a free demo.
Other Helpful Articles:
Minimize Mistakes To Maximize Your Most Valuable Resource – Your Drivers
Driver Safety Tips for the Summer
5 Tips for Truck Driver Fatigue Management
https://pwimagecdn.infinitiworkforce.com/wp-content/uploads/2020/06/Depositphotos_164207772_xl-2015.jpg?strip=all&lossy=1&quality=90&ssl=1
507
900
Jesse Mullinax
https://pwimagecdn.infinitiworkforce.com/wp-content/uploads/2023/03/Infiniti-i-Logo-Teal_padded-for-site.png
Jesse Mullinax
2020-06-09 09:29:41
2022-08-15 15:57:13
HOT HOT HOT! Sunshine Threatens Truckers. Here's What Your Fleet Needs to Know