Nuclear Verdicts Scheme Entice Fraudsters in New Trucking Exploitation Scheme

Why Nuclear Verdicts Are Rising
The term "Billboard Attorney" describes those aggressive and high-energy lawyers who thrive on huge lawsuits. They are pictured standing atop a tractor-trailer shouting, "Have you been injured in a Big Truck Accident? Call Me!" Their commercial ends with a "1-800" number and promises fortunes to accident victims.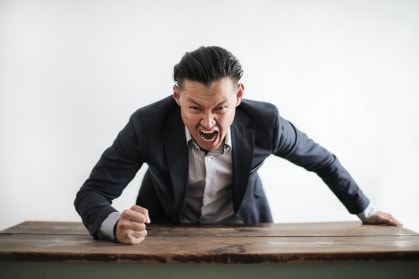 Nuclear verdicts, lawsuits with a reward of $10 million or greater, are on the rise in recent years due to their tactics. Not every trucker is completely innocent; some may be neglectful in the way they operate and cause at-fault accidents. However, 90% of CMV accidents are found to be caused by four-wheeled drivers.
With these statistics in mind, other outside influences must be penalizing trucking companies with these massive payouts. The answer is not always in the actions of the one behind the wheel. Trucking companies who aren't diligent in the training process, or who are found to "slack" on prevention, are coming under fire too. These prosecutors will look for any weakness in the trucking companies' structure, procedure, or safety culture.
Now, it has gone a step farther than these billboard attorneys waiting for the right call. What was once an opportunistic exploitation of an accident, is now sought by money-hungry fraudsters.
How Trucks Became Targets
---
Mastermind and scam leader Damian Labeaud was caught red-handed defrauding trucking companies around the New Orleans area. He has entered a plea agreement in an attempt to thwart a harsher sentence. He and his group of six participants, created an intricate scheme in which they would purposefully crash into a tractor-trailer with the intent of suing the trucking company for damages.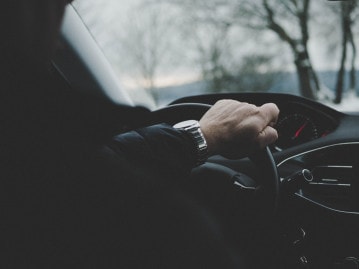 This detailed operation involved a driver, or "slammer," who was the soon to be victim of the accident. A "spotter" stayed behind and acted as an impartial witness but was actually a plant. Labeaud was the driver, usually with other passengers on board; his would either sideswipe the trailer or stage a "near-miss." After the incident, Labeaud fled the scene in a getaway car to avoid being identified in multiple trucking lawsuits. The spotter flagged down the trucker, who was often unaware of an incident, and filed a fraudulent accident report when police arrived.
Court documents reveal at least two attorneys participated in the scheme; however, they remain unidentified to the public. Participants received thousands of dollars for their involvement. According to the court report, Labeaud staged at least 40 accidents with one of the attorneys.
One of the participants claims her attorney encouraged her to undergo neck surgery to receive a larger settlement.
"[In Louisiana,] We have a litigious culture, and we have a significant amount of marketing for lawsuits against trucks… Self-defense is our best approach."
–Chace McNeely, Executive Director of the Louisiana Motor Transport Association
Your Best Defense
---
First, your drivers must be aware of the possibility of becoming a target. In the event of an accident, whether at fault or not, make sure they know the proper procedures according to your company handbook. Any variation from procedure could mean punitive damages for your company.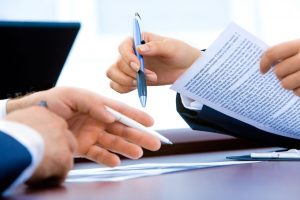 Communicate frequently and clearly about and updates or changes to your accident policy and obtain acknowledgment signatures. This will not only protect your drivers in the event of an accident, it will protect your company from risk.
One of the most proactive measures trucking companies practice is frequent and consistent safety training. Keeping safety practices top of mind leads to changed behaviors. Drivers who are constantly learning and being exposed to training make better decisions and create safer habits.
In addition to your on-board cameras and in-cab technology, add transportation's #1 learning management system. Infinit-I Workforce Solutions offers a library of 850+ safety training videos, ready to go.
Encourage safer driving habits with Infinit-I Workforce Solutions. Request a demonstration, in just 30 minutes, we can show you how to enhance your safety culture and reduce your litigation risk.
Additional Reading
Top 5 Surprising Ways Lawyers Attack Trucking Companies – Know Your Risk
How to Sue a Trucking Company and Win Big – The Impact of Rising Nuclear Verdicts
https://pwimagecdn.infinitiworkforce.com/wp-content/uploads/2020/08/Depositphotos_53901957_xl-2015-scaled.jpg?strip=all&lossy=1&quality=90&ssl=1
1707
2560
Jesse Mullinax
https://pwimagecdn.infinitiworkforce.com/wp-content/uploads/2023/03/Infiniti-i-Logo-Teal_padded-for-site.png
Jesse Mullinax
2020-08-11 09:39:03
2023-09-07 12:49:06
Nuclear Verdicts Scheme Entice Fraudsters in New Trucking Exploitation Scheme