What Your Drivers Need to Know About CVSA's Upcoming Brake Safety Week

---
Pre- and post-trip inspections are always an essential practice, but especially so during Brake Safety Week. Throughout the week of August 23-29, 2020, CMVs will be subject to inspection; if violations are found, they will be placed out of service until corrected.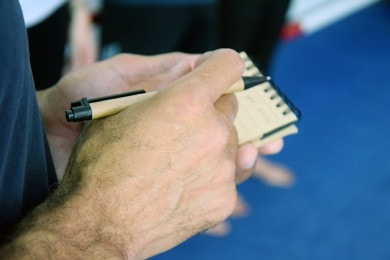 Roadside inspections always include a thorough brake check, but this year, officials will be taking a close look at brake tubes and hoses. Proper mechanical fitness of the brakes is crucial to the safe operation of the vehicle. A failure at any point in the braking system could result in dangerous or potentially fatal accidents.
Before August 23, every fleet driver should be aware of what enforcement officials will be paying attention to. If they aren't confident in the proper status and function of their entire braking system, now is the time to act.
Last Year's Stats – Brake Safety Week
---
During the unannounced Brake Blitz in May of 2019, enforcement officials inspected over 10,000 CMVs for brake-related violations. 16% of all vehicles inspected were placed out of service due to critical issues.
CVSA reports the top 5 brake-related violations in Q1 & Q2 of 2019 were:
86,296 CMV with brakes out of adjustment
45,594 Post-1994 model CMVs' ABS system failed to compensate for wear
37,737 Chafed or kinked brake hose/tube
37,313 No/Non-working ABD malfunction indicator lamp for post-1998 trailers
31,125 Inoperative/defective brakes
Safety First – Prepare for Inspection
---
Remind drivers to always perform pre- and post-trip inspections with caution. Just because the tractor-trailer is not in motion doesn't mean its risk-free.
If possible, find a flat surface to park before the inspection. Experts suggest placing blocks or chocks around the drive tires for added stability.
Before Brake Safety Week, evaluate your fleet's equipment with the following concerns.
How would a 16% fleet shutdown impact my company in terms of:

Operating Revenue
Mileage Loss
Breakdown/Hotel Pay
Maintenance costs
Fines/Citations
Vehicle Maintenance BASIC

Does your fleet know what to look for?

Chaffing or rubbing airlines
Hose diameter reduction due to wear
Damaged, missing, or broken components
Brake pad and lining measurements
Cracked or contaminated pads or lining
Excessive camshaft movement
Rust or cracks on drum due to inoperative brakes
Rust/holes in brake chamber
Audible air leaks in the emergency brake
How to measure the pushrod
If your fleet has not been properly trained and familiar with these procedures, you could be facing some serious downtime if they fail inspection. Infinit-I Workforce Solutions can help you. Our content library contains the following safety videos regarding braking systems:
– Inoperative/Defective Brakes
– How ABS Works
– How You Should Brake with ABS
– Brake Safety
– Heavy Trucking Breaking System and Braking Techniques
– Brakes, Grade, and Runaways for Hwy Trucks (Parts1-4)
These safety training videos can be assigned to your entire fleet in minutes. Call your Client Success Rep today to talk about your options.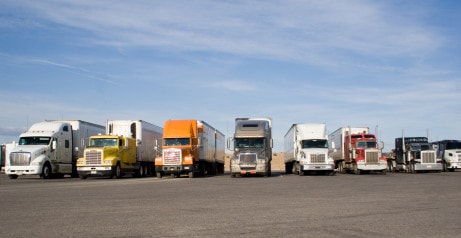 If you are not yet an Infinit-I client, click here for your free demo. For 30 minutes of your time, we will not only demonstrate our value to your company, we will also give you 30 days of free access to our system. No obligation. Assign these videos to your fleet for free, just in time for Break Safety Week!
Exclusive Webinar
---
CVSA's Director of Safety Programs will join us to discuss the brake-related inspection process and advise the proper precautions. Last year 13.5% of CMVs received brake-related violations and were placed out of service.
This presentation will include proper attachment, flexibility, and how to spot potential failures in the braking system.
Special Content:
-Annual Brake Safety Week
-How to Prepare
-Inspection Details
-Violations Consequences
Attendance is complimentary, sign up here.
Additional Reading
---
Nuclear Verdicts Entice Fraudsters in New Trucking Exploitation Scheme
Top 5 Surprising Ways Lawyers Attack Trucking Companies – Know Your Risk
How to Sue a Trucking Company and Win Big – The Impact of Rising Nuclear Verdicts
Chuck Norris Says "Thank You, Truckers!" In This Touching Video
https://pwimagecdn.infinitiworkforce.com/wp-content/uploads/2020/08/Depositphotos_164192046_l-2015.jpg?strip=all&lossy=1&quality=90&ssl=1
1335
2000
Jesse Mullinax
https://pwimagecdn.infinitiworkforce.com/wp-content/uploads/2023/03/Infiniti-i-Logo-Teal_padded-for-site.png
Jesse Mullinax
2020-08-14 10:27:00
2023-07-18 10:41:23
What Your Drivers Need to Know About CVSA's Upcoming Brake Safety Week