Up in Smoke – One Trucker's California Experience Changed Everything

At the beginning of my career in trucking, I ran a fleet of 40+ OTR reefer drivers from a tiny, fluorescent-lit cubicle in Texas. My drivers ranged from know-it-all rookies with three months experience to 40+ year career truck drivers who actually did know it all. They all taught me valuable lessons throughout my time as a dispatcher.
As with any job, it is impossible as a dispatcher to make every driver happy. "Do me a favor? Run this one and I'll look for a good one next," I would beg of them. They had heard it all before. Sometimes, they didn't believe me, but I always tried to deliver on that promise.
"Just don't send me to California, please."
Don't Send Me to California
---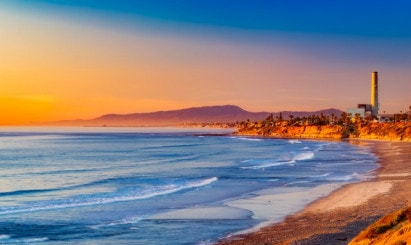 Out of the thousands of loads I dispatched; I heard this phrase continuously. At first, I didn't understand why my drivers didn't want to make a run to The Golden State for a few days. To me, it would be a dream to park the truck on the beach and watch the sunset over the shore from the sleeper.
It is not a dream, not for a truck driver. I had romanticized the idea of running the coastal roads to such an exaggerated point that I was not listening to the reality of the situation. It wasn't until one of my drivers was affected that my eyes were opened to the nightmare.
Josh was from Oregon and had a natural disdain for California, almost as if he were born with it. He shared that, "California is full of winding mountain roads, construction at every turn, 55 MPH highways, and rush hour traffic that lasts for hours while you watch your clock tick away!"
Josh was my most dependable driver. He showed up no matter the load, the pickup location, or the destination and was always on time. When I gave him California loads, he would sigh and say, "Okay, boss, whatever you need," and then be on his way.
The Citation that Changed my Mind
---
Still to this day, one particular run-in burned into my memory. It was August and Josh was running a bottled water load to NorCal. Josh called me first thing Tuesday morning. His voice was shaking and I could feel his irritation. "Hey Boss, I just got pulled over. I think I'm getting a ticket."  I did my best to calm him down, and calm myself down, so I could coach him through the company's citation procedure.
He agreed to remain respectful to the officer and find a safe-haven so he could call me back. A lengthy fifteen minutes later, I answered Josh's phone call and began my rapid-fire questioning.
"Did you get a ticket? Were you speeding? How fast were you going?"
"No, Boss, I wasn't speeding. I was smoking."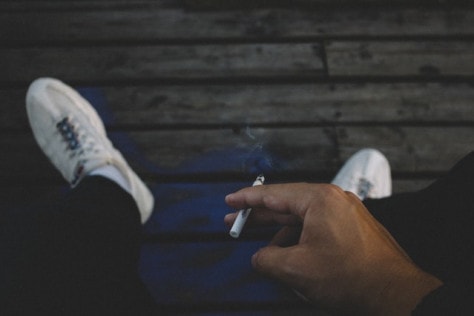 Company policy stated that Josh could smoke in his cab; no concern there. However, throwing a cigarette butt out of the window in California is considered littering. He was cited with a ticket and a hefty $500 fine that neither of us could have seen coming.
Outrageous! For a cigarette butt? I could not believe the enormity of the fine; $500 is utterly ridiculous and disproportionate to the crime of littering.
However, I was disillusioned by my own ignorance. In a week or two, the California wildfires began to rage. These fires remained uncontained, despite their emergency efforts, for months.  In 2018, two million acres burned and a hundred people died. I could not stop thinking about Josh's cigarette. What if?
– Have you trained your drivers on state-specific laws?
– Have your drivers been recently trained on performance expectations during traffic stops?
– How are your drivers planning routes where wildfire may be a threat?
– Are your drivers allowed to abandon their truck if fire danger is imminent?
California State – State of Emergency
---
The fires in California are yet to be contained, spreading to the neighboring states Oregon, Nevada, and Washington.
To date:
– 75 Acres Burned
– 8, 136 Wildfire Incidents
– 26 Fatalities
– 7,776 Damaged Properties
To reduce risks, freight corridors along I-5, I-10, I-80 are affected. Drivers are experiencing highway closures, reroutes, and increased traffic due to evacuation orders. California officials declared that an immediate threat to life exists due to the wildfires and access to the public is strictly prohibited.
The state has issued air quality warnings. Recently, drivers in Oregon we forced to return to California or abandon trucks on I-5. Use caution when traveling through smoke-filled areas with reduced visibility and insufficient oxygen.
Infiniti Can Help
---
At Infiniti, we believe in creating safer truck drivers, supporting your safety culture, and protecting the motoring public. We achieve those goals by increasing communication and training capability using our award-winning platform, built specifically for the trucking industry.
To help with our mission, we are offering trucking companies a 30-Day Complimentary Trial. Try us out and you'll see how we've become the most referred provider in our industry through delivering programs that result in fuel savings, reduced violations, fewer accidents, and enhanced liability protection.
Learn more here.
https://pwimagecdn.infinitiworkforce.com/wp-content/uploads/2020/09/Depositphotos_7967181_xl-2015-scaled.jpg?strip=all&lossy=1&quality=90&ssl=1
1707
2560
Jesse Mullinax
https://pwimagecdn.infinitiworkforce.com/wp-content/uploads/2023/03/Infiniti-i-Logo-Teal_padded-for-site.png
Jesse Mullinax
2020-09-29 16:52:32
2020-09-29 16:52:32
Up in Smoke – One Trucker's California Experience Changed Everything