Apple
&

Android Apps for Quick Easy Training
Welcome to the Infinit-I Workforce Solutions Apple and Android compatible mobile apps solutions.
Infinit-I training content items are an average of three to seven minutes long, which improves your ability to comprehend and remember the material.
The Infinit-I Workforce Solutions app allows anyone to create an account, view Infinit-I training content, complete training, pass a quiz on the training, and view the Infinit-I training content as a resource once the assignment has been completed. When training is complete you will receive a certificate for each training content item you have completed, these certificates are always available in the app for you to view or download. Additional training content is added periodically to provide an updated experience and training.
You may already have access to the Infinit-I Workforce Solutions app. If you currently use the Infinit-I Workforce Solutions web app the account used for the web application works in the mobile app. Talk to your training manager or manager to make sure you have the correct login and registration code for your account. Please call Client Support: 877.792.3866 they also will be happy to help.
Enjoy the Infinit-I Workforce Solutions app we will make updates to improve the app as new features and enhancements are available.
You must also have Internet access to utilize the application, Infinit-I Workforce Solutions app does not currently support an offline experience.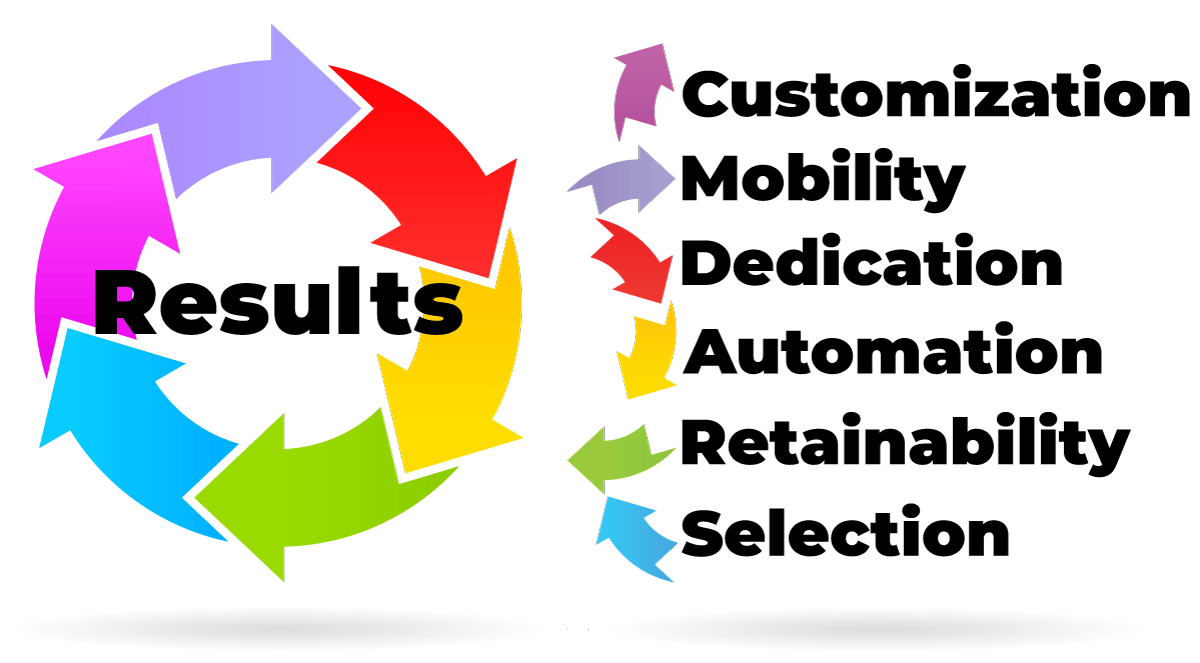 Customization
All of our clients get a custom-branded online and App interface where they can upload all their training materials and not lose what they already have that's working. Each company gets up to 20 pieces of custom training at no additional charge.
This means they are able to have their orientation materials on a mobile platform that new hires can complete before they come onsite. We are capable of uploading employee handbooks, calendar events, videos and messages from executives to spread to the entire company, and a lot more which will all be mobile app compatible and viewable anywhere anytime.

Mobility
The lnfinit-I platform can be accessed on employee mobile devices or home computers. If there are over-the-road drivers, they can log in and complete training while they're away from the home terminal.
This feature cuts out the need for face-to-face safety meetings to go over routine training, also eliminating the excuse that they were on the road during the safety meeting. The Infinit-I Apple and Android Apps are free to download in the app stores.

Dedication
Each company is assigned a dedicated Client Success Team and will have access to their team anytime during business hours, without excessive wait times. The dedicated Client Success Team will send step-by-step instructions to clients on how to get their drivers the ability to access the training materials on any app or on their individual training website.
The Client Success Team does the majority of initial set-up: loading all employees, custom content, and orientation documentation into the system, as well as assigning the initial video assignments to employees. CSRs get to know their clients' needs and wants and will give recommendations on how to get drivers mobile app ready ( or other employees) to actively use the system and make suggestions on training.

Automation
We can automate reports of completed/incomplete assignments and user activity via the apps or on the desktop. The system will also auto-generate emails to notify employees when training is assigned and/or overdue, as well as send achievement certificates on completion of a course.
We also send automatic emails to notify administrators when training is completed. lnfinit-I is capable of running application programming interfaces (APls) that can integrate to update user lists (add users/deactivate users), make assignments for new hires, and auto-assign corrective action training.

Retainability
Most online training platforms offer 25-60-minute videos that are hard to watch on a mobile app device and cover too much information at once. Longer videos have been shown to lose interest and the information is not kept.
The 5-8 minute videos on the lnfinit-I platform focus on a specific topic at a time and follow micro-learning study findings to ensure that the driver can retain the information presented and reduce workplace accident problems.

Selection
lnfinit-I has a video catalog selection of over 850 videos on file, available to all clients. We can also add custom content that is available to only the specific client requesting.



Easy to Navigate Apple & Android Mobile Apps
When assigning online training, you want it to be simple for all employees to use. The best systems will make navigation through the training easy. You also want to look for a system that makes accessing the training easy. Look for a system that gives options for online access through the site or through apps for Apple and Android devices. This ensures employees can find their training without issue. Let us know the positive impact Infinit-I mobile Apple or Android Apps have had for your business.
Apple & Android Mobile App Compatible
Join a long list of successful clients who have improved their companies mobility via Apple and Android Apps for their employees using the tools provided by the Infinit-I Workforce Solutions platform.  Get your free live demonstration today
Infinit-I Provides
Training for Every Industry
Mobile safety program geared towards reducing workplace accident and improve CSA scores. With a content library of 850+ videos, we handle training for transportation companies of every size.
We provide a mobile customizable training management system that features branded onboarding, custom reporting, human resource solutions, API integrations, Apple app, Android app & ways to improve CSA scores.
Infinit-I Workforce also helps the school transportation & administration sectors with mobile friendly centralized district training resource center, online safety training, and digital documentation natwionwide.
Want to learn more about the value Infinit-I can bring to your company and ways to improve CSA scores? Join us for a Virtual Boot Camp, In-Person Boot Camp or Roundtable Webinars.
These are free programs Infinit-I offers to help you enhance your training programs. Come yourself and refer friends who can use the information to improve CSA scores.
In-Person Boot Camp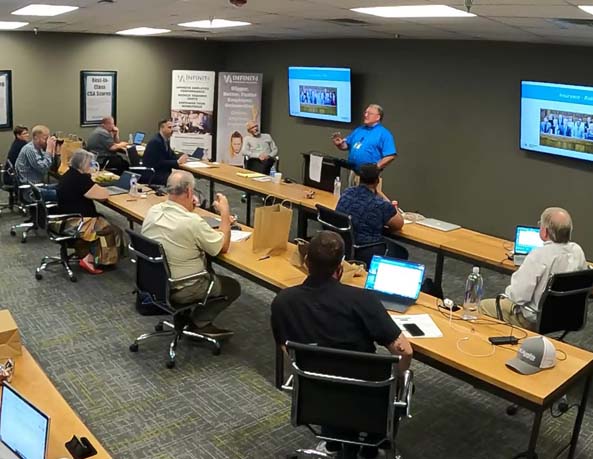 Attend our free training management platform boot camp which will allow you to meet and talk to industry peers, eat great food, stay at a luxury hotel and hear from legal experts with extensive transportation experience.
Expert Webinar Series

You are invited to our Expert Roundtable Webinar Series that introduces us to transportation industry experts to maximize understanding of trending topics, answer questions & to enhance your training programs to improve CSA scores.