Infinit-I helps Increase your defensibility in court
It is far easier for a plaintiff's attorney to create doubt than it is for your attorney to dispel it. Infinit-I's training management software will help you implement our four-part strategy to increase your defensibility in court:
 Avoid accidents in the first place by creating a culture of safety that utilizes short, frequent, consistent online safety awareness training partnered with real-time documentation.
When accidents do happen, mitigate liability and the likelihood that the case goes to trial by making sure that:

the driver is prepared to begin your company's defense at the site of the accident, and
your office is prepared to quickly produce consistent documentation and safety records that discourage litigation.

You never know when an accident will occur. Driver training, company policies, licensing, and medical records should be thoroughly followed and documented at all times, reducing the threat of nuclear verdicts.
PREPARE NOW. Simulate an accident or roleplay an accident deposition to gauge your company's preparedness. Is the information you will need to defend yourself readily available and are your employees prepared?
Plaintiff's attorneys have access to considerable data that they use in deciding when to go to trial, when to settle out of court, and when to drop a case altogether. They have a sophisticated bag of tricks to lead juries to agreeing to verdicts.
Infinit-I's training management system is designed to address each area of attack used by plaintiff's attorneys to undermine your company's defense strategy.
Infinit-I Workforce Solutions is the industry leader and best-in-class online safety awareness training provider that empowers our clients' success.
Our model has a proven track record of more than two decades providing results for over 1,300 companies and 352,787+ employees. We stand ready to help you take the steps to make your company more insurable and more defendable in court. Click here for more details.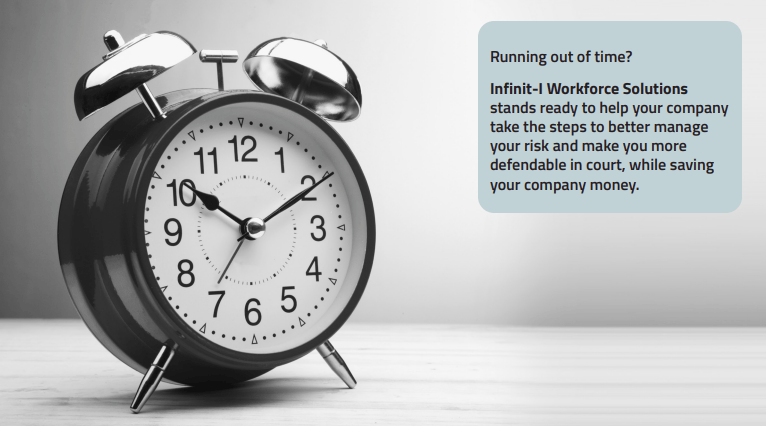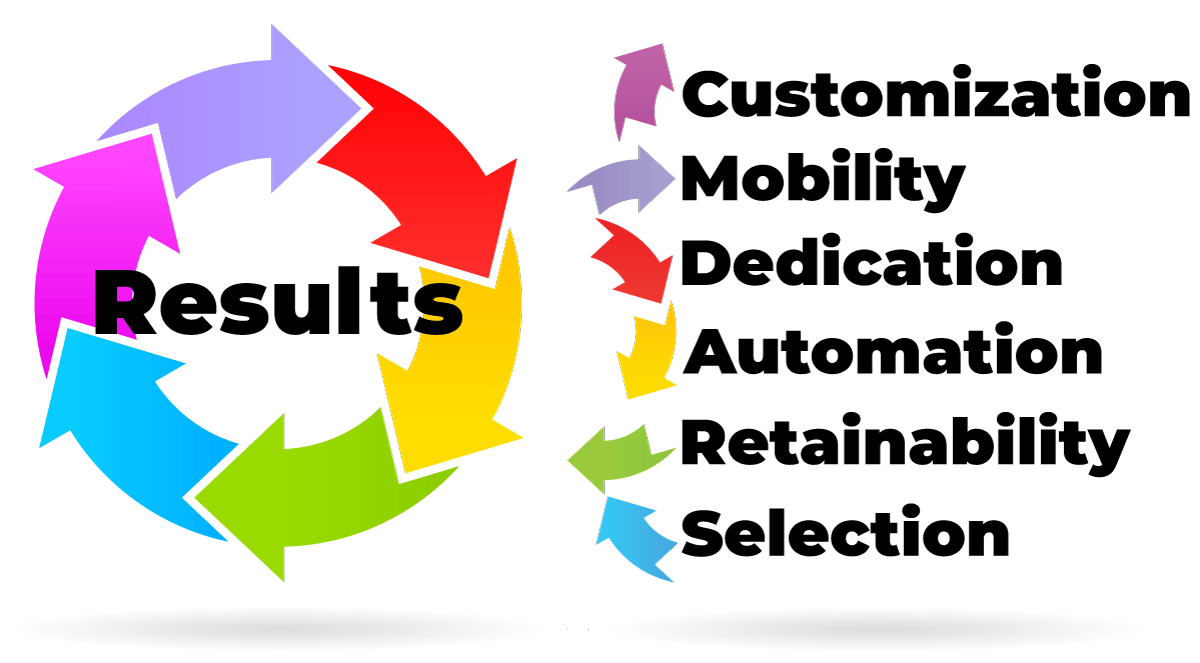 Customization
The Infinit-I system makes it easy for you to customize training based on your needs. Set up a training program that allows you to address your biggest problem areas, or assign corrective action training to deal with issues immediately so you can prove in court that safety is important to your company.
You can also customize orientation training to fit your company's needs. One client assigns orientation training based on the most common issues that come up in court as advised by an attorney.

Mobility
With our online training management system, employees can access training from any device connected to the internet. Apple and Android apps are also available to make it even easier for employees to log in to their training.
This feature makes it easy for you to provide consistent, ongoing training so you can prove your safety record in court. No need to disrupt busy schedules to conduct safety training. With Infinit-I, you have documented training that can be completed no matter where your employees are.

Dedication
Each company has access to a dedicated Client Success team available to help with the initial set up, provide technical support for employees trying to access training, and provide training suggestions.
Your Client Success team can help you analyze your problem areas and develop a training program that will reduce your risk of litigation. They are also available to help with getting the records you need if you do find yourself in court.

Automation
All activity within the Infinit-I system is date and time-stamped so you have clear records of all completed training when it counts. All records are updated automatically, so you have the ability to track training progress in real time.
The system also has the ability to send automatic notifications so employees know when they have new assignments, when due dates are coming up, and when training is overdue.

Retainability
The Infinit-I library uses microlearning strategies to make it easier for employees to stay focused on the material and increase understanding and retention of the information covered.
Each video focuses on a specific topic, providing information in bite-sized chunks so training is completed in a fraction of the time, while ensuring the material will be remembered.

Selection
Infinit-I has a video catalog selection of over 1,000 videos on file, on important safety and regulatory topics. You can also add custom content to cover topics specific to your company.

Increase your defensibility in court
Infinit-I's mission is to help save lives on the interstate by helping companies avoid the ripple effect associated with not having real, trackable, and proven training in place.  Proper training has been shown to improve driver behavior, decrease mistakes, and mitigate the risk and liabilities trucking companies face from preventable accidents which will increase defensibility in court. 
Infinit-I Provides
Real Solutions to Increase Your Defensibility
Increase your defensibility in court
Want to learn more about the value Infinit-I can bring to your company and ways to Increase your defensibility in court? Join us for Boot Camp or an expert-led webinar.
Infinit-I offers these programs to help you enhance your training programs.  Come yourself and refer friends who can use the information to improve your defensibility in court.
In-Person Boot Camp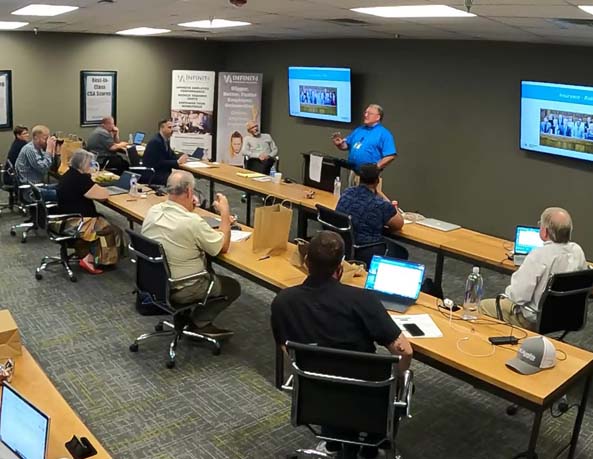 Find out if you're eligible to attend our free Boot Camp, a safety training seminar that will allow you to meet and talk to industry peers, hear from legal and insurance experts with extensive transportation experience, and get your training questions answered so you can take real solutions home to implement immediately. Infinit-I will pay for your transportation, food, and lodging during the event. For more information on Boot Camp, click here.
Expert Webinar Series

You are also invited to attend our expert-led webinar series designed to maximize understanding of trending topics, answer questions, & enhance your training programs to improve CSA scores. For more information on our webinars, click here.