My days in dispatch have provided me with many stories, insights, and anecdotes about a career spent supporting truck
drivers. Some stories help me relate to others in the industry, some create a bond with drivers, some are told just to get a laugh.
But this story, this one will stick with me forever.
I worked with a driver named Pete Greenly. About 99% of the time, Pete was the best driver a dispatcher could ask for. His trip plans were flawless. His fuel/idle percentage was low. He was always happy and made my job easy. Pete helped me achieve operating metrics, and he told me how to advise other drivers. We made a great team.
Must Service Business
---
Our company coined high priority loads as "Must Service Business," or MSB loads. Whenever a planner would pop up above the cubicle and announce, "I have an MSB with a tight schedule, who can do it?" My answer was a resounding, "Put it on Pete."
He absolutely loved trucking and life on the road. His eyes would light up after making on-time delivery on a tight load. Or getting his truck washed. He was proud of his career and his performance, and rightly so. But that 1% where he was off his game was difficult for us both.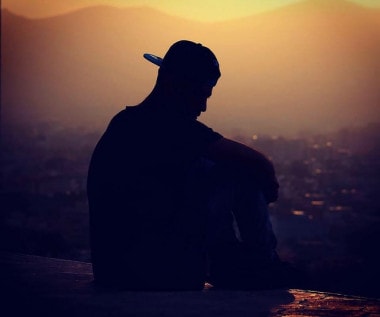 Mr. Greenly struggled with two addictions: gambling and drinking. And when one of his demons took hold of him, he became powerless to the other.
This story is about a particular MSB load, planned almost to the minute. We were hauling for a home goods liquidator on the east coast who paid a lot to move freight but expected perfection.
"Put it on Pete."
If there was ever a driver who could make this load on time, it was him. The route took him right through Philly, his hometown. We even planned for him to take his 30-minute break with his daughter so they could enjoy a late dinner together. If he stuck to our very tight trip plan, he would have rolled up to the receiver with a couple of minutes to spare.
I put the load on Pete, helped him plan, and let him ride. I clocked out for the evening with no issues to report to the night shift.
The Next Morning
---
First thing the next morning: coffee, daily safety brief, check on Pete. He never made it to the receiver. I immediately called to check on him, no answer. I sent a panic message to his truck and called again. No answer.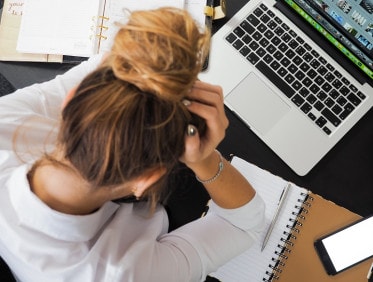 I let the planner know we were late and would have an ETA asap. I pulled the coordinates to Pete's truck and my heart sank. He had been parked outside a huge casino in Philly since 3 am.  He made a mistake.
As a dispatcher, I had to decide on a plan. Should I make him get the load delivered asap, as not to upset the receiver? No. I had to take care of my driver.
I called the casino and asked for security. They found Pete in the truck, awake but incoherent. I paid for a hotel room and told him to leave his keys at the front desk. I routed another driver to the casino to pick up the load.
Pete spent the rest of the day in that hotel room and was later asked to leave the company. Years of top performance from this driver were squandered in a single evening. Thankfully, everyone was safe, but I couldn't stop asking myself, "What if?"
Top 5 "What-ifs"
---
What if my driver had felt pressured to deliver the load for fear of the consequences?
All too often, truck drivers feel the pressure from dispatch to perform at the top of their ability, even to their own detriment. Operations employees sometimes lose the idea that drivers are only human, with limitations, and their safety should always remain top priority. How do we keep that thought top of mind in the haze of MSB loads, on-time delivery, and pressure from customers?
If you have built an operations team that always strives to perform to the best of their abilities, congratulations to you. That is no easy task. Make sure, however, your team can weigh the pros and cons of running too hard for too long. Your team should feel empowered to make decisions together and trust one another to make the right choice.
What if my driver caused injury or death to innocent bystanders in an accident?
Of all professions, professional truck drivers are at the top when it comes to job-related responsibilities. In addition to their job duties, long hours, time away from home, etc. they are also held to a higher highway standard than most drivers. Hauling an 80,000 lb. machine at highway speeds is no easy task and always takes the drivers undivided attention.
When impaired, it becomes impossible for a driver to give his full focus to the road. To what extent are the dispatcher and the safety department responsible? This is where proactivity is key. Drivers must know the policies and procedures of your company and be reminded often. You can prove your due diligence in training by documenting their regularly scheduled safety training.
What if, in that accident, my driver lost his life?
From time-to-time in the trucking industry, fatal accidents occur. It is perhaps the most difficult scenario to navigate while simultaneously attempting to carry on business. Not only would a loss of life be a terrible situation for his family and friends, but also for his co-workers.
When a tragic event occurs, the strength of your company's cultural relationship shines through. If you have put in the work to solidify the overall bond of your workforce, they can find the strength to overcome the tough times together.
What if my company had to face litigation because of a driver's mistake?
Nuclear verdicts, verdicts more than $20 million, are one of the trucking industries hottest topics. When accidents occur, especially preventable accidents, these verdicts can close the doors for some less-than-prosperous trucking companies.
Professional drivers may feel that a nuclear verdict is the company's problem. That is partly true. When a trucking company is sued, especially after injury or death occurs, it is the responsibility of upper management to take on the challenge.
What if I lose the lawsuit?
But let's imagine that the company is sued because of an accident, loses the court case, and must pay out millions in damages. Depending on the size of the company, potentially hundreds of people could lose their livelihoods.
Hundreds of truck drivers and office staff could find themselves unemployed, all because of one mistake of one driver or dispatcher.
Infinit-I Award-Winning Training Platform – Here for You
---
Infiniti Workforce has business and training solutions that will decrease and/or eliminate your doubts and fears regarding these "What ifs?" Our Client Success Representatives spend their days talking to, consulting, and learning from industry professionals just like you. We gather a broad scope of industry best practices and pass that information along with the purpose of making every trucker a safer driver.

To our current clients: What are some of your "What-ifs" that haven't been mentioned in this article? Join the discussion on our newest LinkedIn page for Trucking Safety Professionals.
If you are not a current client of ours, but you see value in the discussion, follow this link for a quick overview of what our platform can do for you, your company, your drivers, your owners, and other stakeholders such as insurance providers and business partners. Now, you can take advantage of the Infinit-I system absolutely free.
In just 30 days, we promise:
– Reduced Accidents
– Reduced Violations
– Reduced Training Time
– Reduced Driver Turnover
– Increased Profitability
– Increased Litigation Protection
– Fleet-Wide Communication
– Simplified Safety Training
Start your complimentary trial today with the most trusted, preferred, and referred learning management system in the trucking industry. Enhance your safety culture and create safer drivers with Infinit-I Workforce Solutions.
| | |
| --- | --- |
| ·         Tractor-Trailer | ·         Over the Road |
| ·         Reefer/Dry Van | ·         Local |
| ·         Medium Duty | ·         Regional/Dedicated |
| ·         HazMat | ·         Student Transportation |
https://pwimagecdn.infinitiworkforce.com/wp-content/uploads/2020/09/Depositphotos_13526875_xl-2015.jpg?strip=all&lossy=1&quality=90&ssl=1
440
1071
Jesse Mullinax
https://pwimagecdn.infinitiworkforce.com/wp-content/uploads/2023/03/Infiniti-i-Logo-Teal_padded-for-site.png
Jesse Mullinax
2020-09-22 15:54:02
2023-08-03 11:28:07
Top 5 "What-ifs" that Keep Safety Managers Awake at Night