The Commercial Vehicle Safety Alliance (CVSA) is an international effort between industry participants, focused on improving roadway safety. They maintain efforts to educate all drivers in several categories, including International Roadchecks, Brake Safety, Hazardous Materials, etc.
The Operation Safe Driver Program was created by the CVSA to bring awareness to the significance of proper driver behaviors.

Safe Driver Week takes place July 12-18 this year with speeding as the main target. Officers will especially be looking for drivers who are operating at excess speeds. Last year, over 17,500 speeding tickets were issued to commercial and passenger vehicles during the weeklong blitz.
Last year during the same week, CMV drivers received more speeding tickets than the following, combined:
– Failure to Wear a Seatbelt
– Using a Handheld Phone/Texting
– Improper Lane Change
– Possession/Influence of drugs or alcohol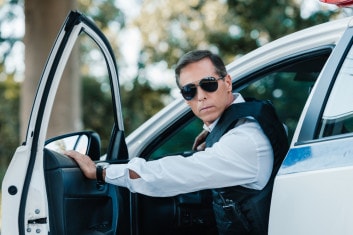 Why is it important?
Most accidents involving a CMV are caused by driver behavior, but most often, it wasn't the trucker's fault. With crowded highways, speeding four-wheelers, and governed big rigs, traffic accidents are inevitable. Proper training and awareness can significantly reduce the likelihood of an accident involving you or your drivers.
Speed-related issues cause 9,378 crash fatalities in 2018.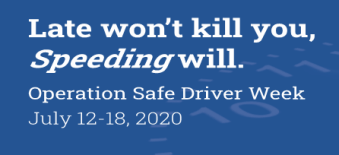 9,378 people are dead because someone was driving too fast. Excessive speed is always avoidable and always unacceptable.
No load is worth your life or the lives of others around you.
What are we doing?
Infiniti Workforce Solutions is sponsoring an exclusive webinar for all safety personnel. We will be discussing CVSA's Safe Driver Week focused on speeding. Three industry experts will be giving best practice advice to help you prepare your fleet.
Here's the lineup of guests:
-Mark Rhea, Industry Consultant, Infinit-I Workforce Solutions
-Chris Turner, Director of Crash and Data Programs, Commercial Vehicle Safety Alliance
-Major Chris Nordloh, Commercial Vehicle Enforcement Coordinator, Texas Department of Public Safety
If you want to be proactive during the weeklong blitz, do not miss this webinar. Registration is free. Sign up here.
Infinit-I Workforce Solutions is offering a 30-Day Complimentary Trial to new users.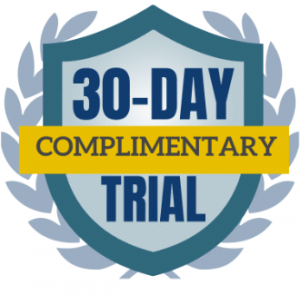 Absolutely free, no-obligation. Because 30 days is more than enough to prove our value.
And if not, you've had access to transportation's #1 learning management system for free. No cost, whatsoever!
Here's what you'll gain:
Automatic Documentation – A rock-solid LMS that captures training and tests your employees on what they learned
Content Library – More content than any other transportation LMS. 850 training videos.
Unmatched Service – Dedicated Client Success Rep who works for you.
Enhance your safety culture today, click here to learn how.
Additional Resources:
7 New Social Responsibilities of Truckers; COVID-19 + July 4th
Out-perform, Out-shine, and Out-grow your Current Safety Culture
Why A Positive Dispatcher & Driver Relationship is Key
Why You Should Be Focused on Your Employee's Cultural Relationships Now More Than Ever
https://pwimagecdn.infinitiworkforce.com/wp-content/uploads/2020/07/Depositphotos_32426395_xl-2015-scaled.jpg?strip=all&lossy=1&quality=90&ssl=1
1707
2560
Jesse Mullinax
https://pwimagecdn.infinitiworkforce.com/wp-content/uploads/2023/03/Infiniti-i-Logo-Teal_padded-for-site.png
Jesse Mullinax
2020-07-03 09:00:22
2023-08-04 16:00:32
Gearing Up for Safe Driver Week