The American Transportation Research Institute, verdict awards between 2010 to 2018  rose 51.7% annually. This number is astronomical when compared to standard inflation which grew 1.7% during the same time period. The highest awarded verdict in this time period was $91 million. Albeit an outlier, its existence proves the possibility for your company.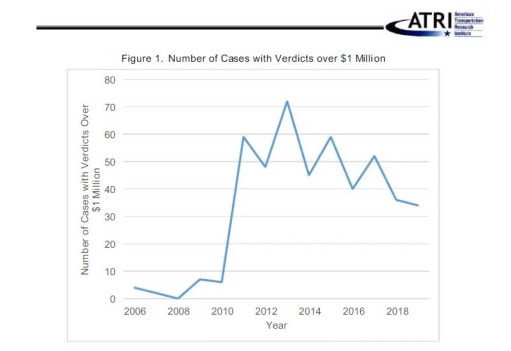 We searched the phrase, "How to Sue a Trucking Company." Google returned almost 3 million results in less than half a second. Accident victims have virtually unlimited access to resources that explain a step-by-step guide to penalizing your company.

Legal websites lend advice stating employers are accountable for truck accidents, not the actual driver.
How could an attorney advise that the truck driver is not responsible? Even when the truck driver was at fault. Even if the driver, the one with his hands on the wheel, was drinking and driving. How is that driver not responsible?
The answer is simple: There's not enough money in pursuing legal action toward an individual truck driver.
It is the employer who holds the checkbook.  Changes in the litigation procedure allow nuclear verdicts to become commonplace.
Thousands of attorneys employ this practice often. Accidents happen. Unfortunately, there's nothing a trucking company can do to completely avoid litigation. The best thing you can do is prepare.
"…Truck companies will knowingly continue unsafe practices unless they know they will be held responsible with large verdicts when they are at fault."
–Michael Leizerman, Co-Founder of Academy of Truck Accident Attorneys
During discovery, prosecutors will attempt to discredit your company in any way possible. Attorneys will look for any of the following weaknesses:
– Negligence in hiring procedure
– Failure to maintain equipment
– Driver was not properly trained
Any of these scenarios are not difficult to prove and could cement the jury's decision. Of course, the company would be at fault if the driver wasn't properly vetted or was presented with defective equipment.
How to Prepare
---
You don't have to wait until you are faced with litigation to prepare your defense strategy. For every effort you make in training your drivers and changing behaviors, you are a step closer to avoiding litigation altogether. A highly trained and skilled workforce is much more likely to avoid preventable accidents.
If you do end up needing a defense attorney after an accident, the first thing they will request is documented proof of your proactivity. They may ask questions like:
– How often do your drivers participate in training classes?
– Have you trained your fleet on specific matters?
– Do you drivers know what to do in the event of an accident?
– Have you provided all the reasonable accommodations?
– Can you prove your company has done everything to establish a solid safety culture?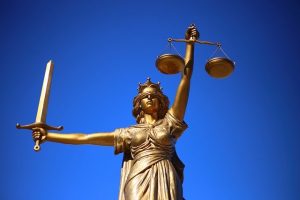 Your frequency, consistency, and focus on safety training will prove your commitment to safety. Enhance your safety culture now and positively change driver behaviors before you are faced with legal trouble. Not only will you proactively protect your company from nuclear verdicts, you will be protecting your drivers from injury or death.
The consequences of an accident can be dire for your drivers and for your company. Infinit-I Workforce Solutions offers a learning management system specifically designed to mitigate your risk regarding driver behavior.
We Want To Earn Your Business
---
We would like to offer you a sneak peek at what our system can do. The only thing it will cost is 30 minutes of your time. Our experts will demonstrate how easy it is to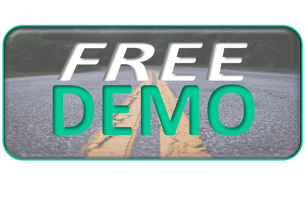 protect your company, your drivers, and everyone else on the road.
We want the opportunity to prove our value to you. For 30 minutes of your time, we will repay you with complimentary 30-day access to our system. Immediately begin protecting your company from billboard attorneys who specialize in suing trucking companies.
Get a free live Infinit-I Training Management demo!
SPECIAL ANNOUNCEMENT:
---
WEBINAR – Thursday, July 30, 2020 10:30 am – Trial Lawyer Peyton Inge joins trucking consultant Mark Rhea to discuss the prevalence of nuclear verdicts and how to avoid such situations. 
One crash, with the right attorney, can put your company up in smoke. Your preparation to avoid nuclear verdicts is key. Be proactive now or risk turning the lights off, for good.  
Sign-up for a free Infinit-I Expert Roundtable Webinar.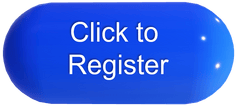 Additional Resources:
---
Chuck Norris Says "Thank You, Truckers!" In This Touching Video
Go Green: How Online Training Saves You Time, Money, and Resources
Increase Fuel Efficiency and Lower Maintenance Costs – Legislation Passed to Improve U.S. Highways
https://pwimagecdn.infinitiworkforce.com/wp-content/uploads/2020/07/Depositphotos_21972989_xl-2015-1.jpg?strip=all&lossy=1&quality=90&ssl=1
677
1568
Jesse Mullinax
https://pwimagecdn.infinitiworkforce.com/wp-content/uploads/2023/03/Infiniti-i-Logo-Teal_padded-for-site.png
Jesse Mullinax
2020-07-28 11:55:43
2023-09-07 14:37:50
The Impact of Rising Nuclear Verdicts Trucking