Horatio Neely Counseling Center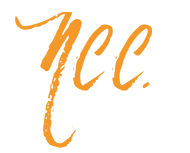 What's your name and who are you with? 
My name is Horatio Neely with Neely Counseling Center. 
What is your favorite thing about The Infinit-I Workforce Platform? 
You know I would say meeting and engaging with transportation professionals. 
What is your favorite thing about Vertical Alliance Group the company? 
Their portfolio training services and the accessibility of the training. 
What is your most important take away from The Partner Roundtable? 
Clients can learn more about what Vertical Alliance has to offer, and they also get a chance to engage with the team from Vertical Alliance as well. 
If someone was on the fence about attending The Partner Roundtable, what would you tell them? 
You know you get an opportunity to engage and meet some exciting service professionals and you get a chance to share best practices and you get a greater appreciation for the overall training process. 
~Horatio Neely
VP Business Development
Neely Counseling Center
https://neelycounseling.com/
https://pwimagecdn.infinitiworkforce.com/wp-content/uploads/2022/12/NCC-sitelogo.png?strip=all&lossy=1&quality=90&ssl=1
153
190
Jesse Mullinax
https://pwimagecdn.infinitiworkforce.com/wp-content/uploads/2023/03/Infiniti-i-Logo-Teal_padded-for-site.png
Jesse Mullinax
2022-02-28 04:30:53
2023-02-28 06:23:50
Horatio Neely Counseling Center