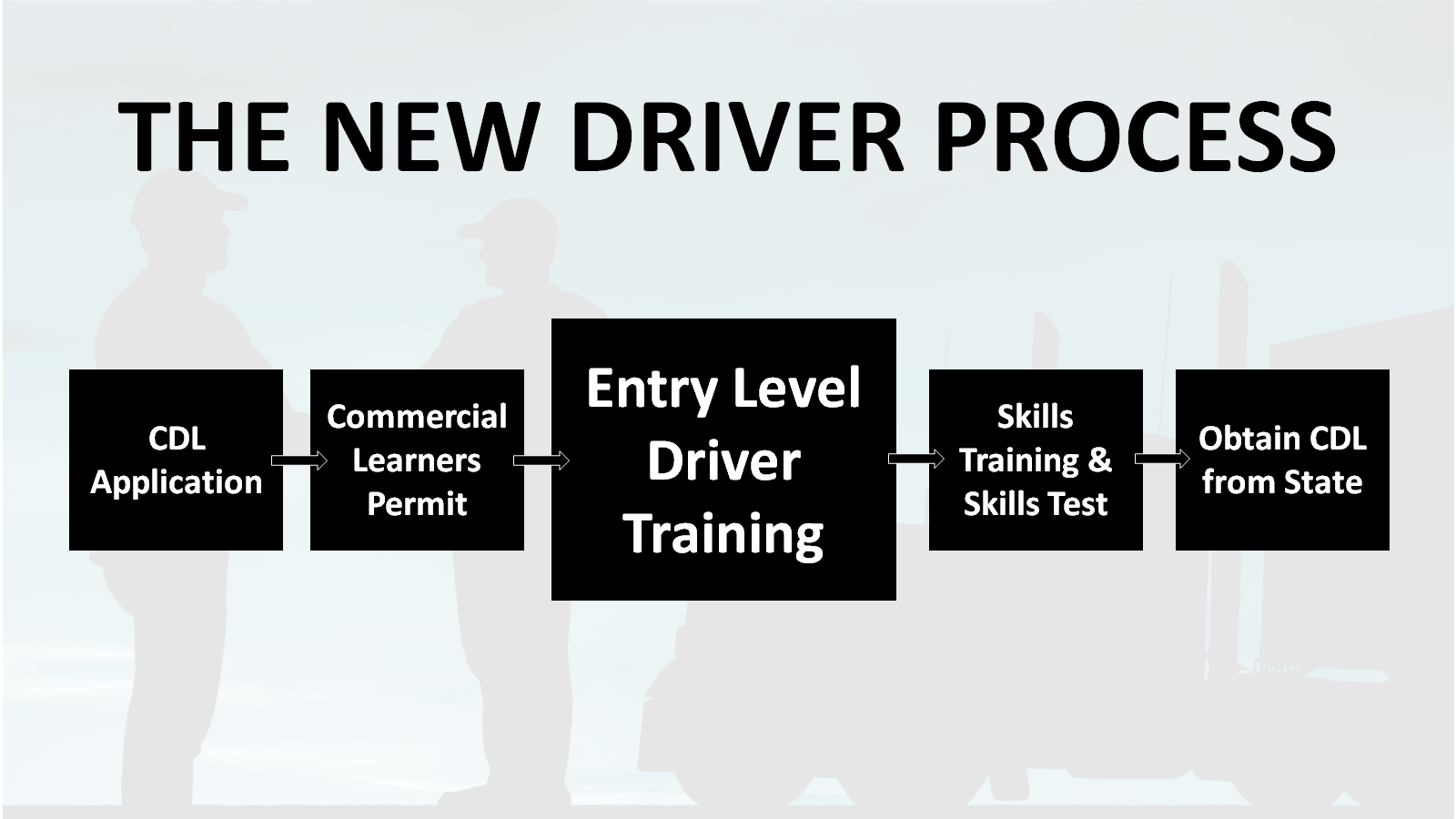 Infinit-I Workforce Solutions Has the Training Solutions You Need to Complete ELDT Theory Curriculum and Study for Your CDL Test

Entry-Level drivers can finish online ELDT theory curriculum in 12 hours
With Infinit-I Workforce Solutions, new drivers can complete their ELDT theory curriculum online, drastically improving comprehension and retention while saving your company both time and money.
With short videos and tests for each section, drivers learn the information at their own pace. Many prospective drivers finish this training in about 12 hours.
Get New Drivers on the Road Faster
Drivers can complete ELDT curriculum in less than a day, so you can get them ready to complete their CDL faster than traditional training options.
Infinit-I Workforce takes care of all documentation reporting to the FMCSA, so you don't have to worry about missing a deadline. Completed ELDT training is sent to the TPR within minutes, so drivers can move on to the next step quicker.
Next Step: Online CDL Training to Help Pass the Test
Prospective Drivers Can Study for the CDL Exam Within 24 Hours
With Infinit-I Workforce Solutions, new drivers can train for their CDL exam online, drastically improving pass rates while saving both time and money.
All online CDL training videos are less than 5 minutes each. Each lesson covers only important information you need to know in order to pass your CDL exam. Additionally, the courses come with interactive practice tests featuring hundreds of test questions taken from the real CDL Exam.
The online CDL training courses are designed to prepare drivers for passing exams to obtain Class A, B, or C CDL and also in obtaining all endorsements:
Pre-Trip Inspection

Basic Controls

Hazmat

Triples

Doubles
Passenger

Air Brakes

Tanker

School Bus
Steps to Obtain Your CDL
1
Complete ELDT Curriculum
Complete and pass all ELDT theory and behind-the-wheel curriculum to be able to sit for the written exam. Make sure all completed training is turned in to the training provider registry.
2
Study for your CDL Permit
3
Test for your CDL Permit/New Hire
Head to the nearest DMV and take the test.
4
Get Your DOT Medical Card/New Hire
Find a certified medical examiner to complete a physical, certifying that you are physically fit to drive a commercial motor vehicle.
Online CDL Training
The Infinit-I Online CDL Training program is the most effective Commercial Driver's License Training Program on the market to help you prepare to pass the CDL exam. With short videos and interactive test questions taken straight from the CDL exam, many prospective drivers finish our online CDL training in less than 24 hours. To purchase CDL related courses please continue reading below.
If you are looking for ELDT curriculum to complete your CDL or endorsement requirements, we have info about Infinit-I's ELDT theory curriculum is available.
Endorsement Sections in Training
Frequently Asked Questions regarding Online CDL Training Study Course
Q. How long does it take to complete Online CDL training?
All training is self-paced, meaning you go at your own speed. Some students complete the entire training process within 24 hours of enrollment.
Q. Can I make Online CDL training available to my entire company?
Yes. Contact us to get a custom package for your company.
Q. How long after taking Online CDL training can I get on the road?
Once you have completed the training and taken your state's written Commercial Driver's License exam, you will need to take the driving skills test.
Q. Do I need to complete the whole course?
No. We do recommend you complete the sections relevant to the type of CDL for which you are applying. This will ensure you're 100% prepared for the exam. You may purchase only specific sections if you wish.
Q. Can you help me find a trucking job?
Yes. Visit Better Truck Driving Jobs
Q. How does the training work with my state's CDL exam?
Handbooks for all 50 states are included in the training. The training will help you pass the exam for any state you choose.
Q. What do I do once I complete a course?
At the end of each course, you will be presented with an option to take a test for that course. You may go over the online courses as many times as you want and take the practice tests as many times as you need.
Q. Who do I call if I am having problems using the online CDL training?
Call 877-792-3866, ext. 300 and ask for technical support. Support is available weekdays 8 a.m – 5 p.m. CST.
Q. How do I enroll in online CDL Training?
Purchase the training on this website.
Q: How do I get login information for online CDL Training?
Once you complete the checkout process, an email will be sent to you within one business day containing your username and password. Access will remain available for 90 days from the date of your first login to the online training system.  You can call 877-792-3866, ext. 300 with any questions.
Note: Login information is sent during normal business hours, weekdays 8 a.m. – 5 p.m. CST.