Adds 5 New Training Videos for Trucking
Vertical Alliance Group is committed to ensuring you have access to the best training videos in the industry.  This month we released five new safety training videos for you to utilize. The first new release is designed to help your drivers keep your equipment safe during the winter months: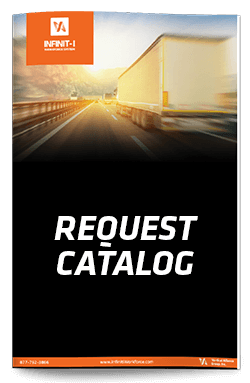 Trucking Industry
Module: Winter Weather Readiness Checklist
This video covers a list of items to consider when winterizing a vehicle.
Time: 06:39
The additional 4 releases are part of our Real. Life. Lessons. series.  These videos can serve as your arsenal of video simulation training tools to help you educate your drivers about the avoidable dangers of driving a truck, while also ensuring safety awareness is top-of-mind.  New releases in this series include: 
Hot to the Touch
Module: Performing Truck/Trailer Maintenance
Eddie slips off his bumper, breaks his wrist, and dislocates his shoulder after attempting to remove his radiator cap while his engine was hot.
Time: 02:46
Slow and Steady
Module: Opening/Closing Trailer Door
Jacob and Salvatore both receive injuries when their haste to complete a task cause them to act unsafely.
Time: 02:53
This for That
Module: Health and Wellness
Tyler complicates an injury by using a home remedy for several days when he should have sought medical attention. If you are injured, go to a doctor.
Time: 03:02
Touchy – Feely
Module: Unloading/Assisting/Tailgating Freight
Todd is injured and loses his job after helping load freight. Touching freight can be hazardous. Follow company policies when it comes to touching freight.
Time: 02:47
Please contact your client services representative at 877-792-3866, ext. 300, if you have any questions. If you are not a current user of Infinit-I Workforce System, schedule a demo and learn how you can access more than 350 truck driver training videos on a variety of topics.
https://pwimagecdn.infinitiworkforce.com/wp-content/uploads/2023/03/Infiniti-i-Logo-Teal_padded-for-site.png
0
0
infinitiworkforce
https://pwimagecdn.infinitiworkforce.com/wp-content/uploads/2023/03/Infiniti-i-Logo-Teal_padded-for-site.png
infinitiworkforce
2015-12-09 18:00:00
2022-08-16 11:49:36
Adds 5 New Training Videos for Trucking