3 New Training Videos for Trucking
Vertical Alliance Group is committed to ensuring you can access the best training videos in the industry.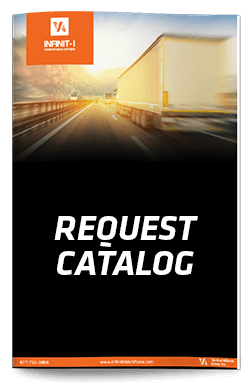 New, Easier to Use, Catalog Layout
We are always looking for ways to make your training easier.  Our June Catalog features training grouped by categories.
You can find more details about the new layout and functionality on page 3 of the catalog.
Additionally, we've added 3 new titles to the catalog this month, including:
Dry Van Rollover
Length: 05:48
This video discusses the causes and best practices for prevention of a rollover event. It discusses cargo securement, load limit, and correct driving habits that all help prevent rollovers.
Section: Trucking Industry
Module: Dry Van Rollover
Driver Injures Back Pulling Slider Pin (In Spanish) / Lesiones del conductor al jalar el perno de seguridad
Length: 03:03
This video explains the proper practice for slider pin release.
Section: New Spanish Videos
Module: Driver Injures Back Pulling Slider Pin
Safe Lifting (In Spanish) / Cargar Seguramente
Length: 04:39
Proper equipment and techniques are critical when lifting any object to prevent injury. Back injuries can happen when drivers forget to warm-up before lifting or when they improperly lift. Safe Lifting reviews the correct way to lift and handle objects, when drivers should get help, and the need for personal protective equipment (PPE).
Section: New Spanish Videos
Module: Safe Lifting – Cargar Seguramente
Please contact your client services representative at 877-792-3866, ext. 300, if you have any questions.
https://pwimagecdn.infinitiworkforce.com/wp-content/uploads/2023/03/Infiniti-i-Logo-Teal_padded-for-site.png
0
0
infinitiworkforce
https://pwimagecdn.infinitiworkforce.com/wp-content/uploads/2023/03/Infiniti-i-Logo-Teal_padded-for-site.png
infinitiworkforce
2017-06-07 06:45:00
2022-08-09 13:22:18
3 New Training Videos for Trucking