Hello to everyone out there! Thank you so much for checking out the blog and staying up to date on industry trends with me.
In this blog post, I would like to take a moment to formally introduce myself and give you all some background on my experience in the trucking industry. And, so we can get to know each other.
By the way, you can reach me at [email protected] with any comments, questions, or hilarious jokes about life on the road.
Let's get started!
---
Just like all of you, I have had jobs in many different industries over the years. I have worked in restaurants, retail, real estate, etc. but nothing felt like home. Until I found trucking!
Several years ago, I made the jump into the trucking scene as a recruiter. It was my first experience with truck drivers, and "Man!" was it eye-opening. I fell in love with the industry, the people, and the sprint pace that truck drivers know all too well.
I became passionate about my work. I gained a whole new appreciation for all the hard-working truck drivers out there, realizing immediately just how difficult the job actually is.
The 14-hour days, being away from home, missing your family, frustration in the lack of communication, the list goes on…
The 14-hour days, being away from home, missing your family, frustration in the lack of communication, the list goes on. But every single truck driver I met holds so much pride in their work, it is intoxicating. So, through those relationships I garnered with big rig drivers, my career path was set. And I am so thankful to every one of those men and women who have inspired me through their work ethic and pride in the job.
After recruiting, I moved over to operations. I ran a fleet of 40 over-the-road reefer drivers, who inevitably came to be my best friends. We spent so much time together on the phone and through messages, they became my favorite colleagues.
My Team
---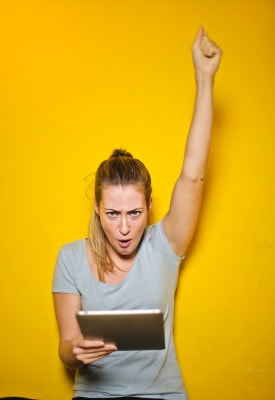 After a time, the inspiration flowed between us. They made me want to work harder. I wanted to be the best dispatcher I could possibly be for them. In turn, we became the best fleet in the nation. We were truly a team. That experience taught me that through mutual respect, gratitude, and a little bit of elbow grease, there's no such thing as a late load or missed home time. Those were unacceptable, and my drivers held me accountable.
Don't get me wrong, we had some hard times. Every driver, however, was more than willing to work with me and they fought to stay on my fleet. It was something special.
Eventually, I became the Operations trainer. I administered onboarding training and continuing education to a team of 100+ dispatchers, planners, CSRs, recruiters, managers, and executives. My mission was to show respect to our 1000+ fleet and make the greatest, most efficient, and safest fleet on the road. Procedural training became just a detail. For me, it is all about the drivers.
My Best Friend, the Trucker
---
Over the next few weeks, I would like to give you some stories about the experiences that made me dedicate myself to trucking. I'll start by sharing a memory about my favorite truck driver of all time.
His name was Mr. Gentry. We worked together for a long time and to this day, that man holds my deepest respect. He was an excellent driver. He knew every back road and greasy spoon all over the country.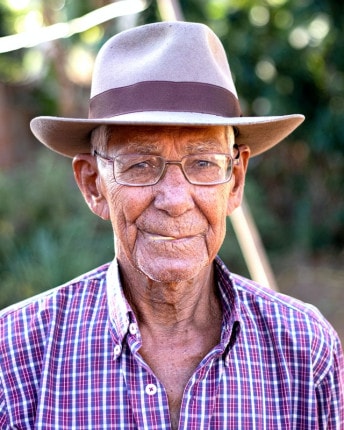 Mr. Gentry was a career truck driver. 45 years on the road. He taught me more about trucking through friendly conversation than any of my superiors ever could. Through those little talks, we became friends.  We delivered hundreds of loads together. The dispatcher in me doubted him sometimes, but he always came through.
He lived a hard life and trucking took its toll, but he was proud of the man he had become. And I was proud of him. He was the truck driver that most strive to be. He was one of the good ones.
He taught me the most important lesson I have ever learned. One that some dispatchers work their whole career without realizing. Truckers are people. They have lives and families and feelings. As simple as it sounds, it's the rule I lived by as a dispatcher. Always remember that there is a living, breathing person on the other end of the phone.
The Lesson I Learned
---
In the haze of fluorescent lights, computer screens, and KPIs, we are all still people just trying to earn a living. When the stress of operations takes its toll, it is easy to forget that your drivers are your team. A good dispatcher delivers on time. A great dispatcher makes friends for life (and delivers on time.)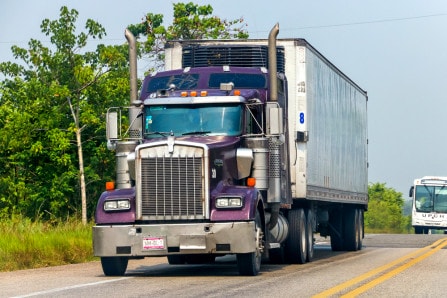 I don't get to speak with Mr. Gentry anymore, as he has moved on to a better place. But he will forever be with me. And every time I see a purple Kenworth with shiny wheels rolling down the highway, I think of him.
If your dispatchers and drivers aren't experiencing a fulfilling relationship, the job is simply not worth it. And if you need some advice or information on creating those relationships, please reach out to me or anyone on my team. We are passionate about truck drivers, and we are here to serve.
Thanks for sticking with me. Drive safe out there!
Lindsay Presley
Former Fleet Manager, now Copywriter
Infinit-I Workforce Solutions
https://pwimagecdn.infinitiworkforce.com/wp-content/uploads/2020/08/Depositphotos_5710458_xl-2015-scaled.jpg?strip=all&lossy=1&quality=90&ssl=1
1707
2560
Jesse Mullinax
https://pwimagecdn.infinitiworkforce.com/wp-content/uploads/2023/03/Infiniti-i-Logo-Teal_padded-for-site.png
Jesse Mullinax
2020-08-25 09:00:22
2023-08-10 11:57:41
How We Transformed the Dispatcher Driver Relationship