The Federal Aid Highway Act of 1956
---
The Federal Aid Highway Act of 1956, signed into law by Dwight D Eisenhower, allowed $25 billion to construct a roadway system to efficiently connect the states. The bill is also known as the National Interstate and Defense Highways Act; its purpose to allow access for military defense during war.
While most drivers are aware and appreciative of this action, most do not know it was inspired by Eisenhower's personal experiences in the Army. Lieutenant Eisenhower was a participant in the Transcontinental Motor Convoy in 1919, long before his presidency or the interstate system we know today.  The convoy left Gettysburg, Pennsylvania via the Lincoln Highway and headed to San Francisco.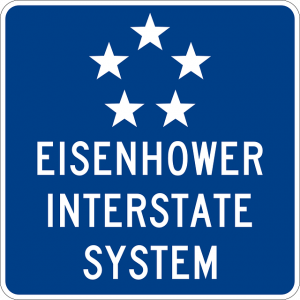 They experienced numerous infrastructural challenges along the way. The convoy damaged bridges, became stuck off-road, and damaged equipment as a result of roadway conditions. The trip across the country took two months.
Because of this experience, Eisenhower was an advocate of constructing an interstate highway system to support national defense. In times of conflict, the US Army will be able to efficiently move troops and supplies across the country in just a few days, rather than months.
While truck drivers, along with the American public, still reap the benefits of this interstate system, it is aging and in need of major reconstruction.
2021 Budget Appropriations for the Department of Transportation
---
On July 14, 2020, the House Appropriations Committee voted on a $158 billion legislation to support the Department of Transportation, among others. The bill, passed in a vote of 30 to 22, will focus in part on the country's aging transportation system.
"The departments and programs funded by the THUD bill are integral to our way of life – housing and transportation connect us to jobs, services, and education."
-Chairman David Price, House Appropriations Subcommittee on Transportation, Housing and Urban Development, and Related Agencies.
The Secretary of Transportation received $1 billion for highway infrastructure program. From the full committee print, the allocation requests are listed below.
– $632,220,000 to provide necessary charging infrastructure along corridor-ready or corridor-pending alternative fuel corridors
– $100,000,000 for necessary expenses for construction of the Appalachian Development Highway System
– $3,150,000 for activities eligible under the Puerto Rico Highway Program
– $630,000 for activities eligible under the Territorial Highway Program
– $150,000,000 for the nationally significant Federal lands and tribal projects program
– $50,000,000 for competitive grants
– $30,000,000 for the Tribal Transportation Program
– $15,000,000 for grants for Advanced Digital Construction Management Systems
– $12,000,000 for the Regional Infrastructure Accelerator Demonstration Program
– $5,000,000 for a National Road Network Pilot Program for the Federal Highway Administration to create a national level, geo-spatial dataset that uses data already collected
– $2,000,000 for research that leads to decreases in highway and pedestrian fatalities among Tribal populations
In the coming years, we are likely to see major reconstruction of interstates across the country. With improved highways, trucking companies will experience increased fuel efficiency and lower mechanical maintenance costs.
For You
---
As long as we have highways, however, we will always have construction. You do not have to wait until this project is complete to benefit from increased fuel efficiency and lower maintenance costs. Infinit-I Workforce Solutions can help you get a jumpstart on those issues and improve your bottom line now.
Over the course of two years after implementing our system, American Central Transport experienced a fleetwide increase of almost 1 MPG. The Director of Safety states it was because of continual training and counseling through the Infinit-I Workforce Solutions platform.
You can do it too. We will show you how. We are offering free demonstrations of our system to anyone interested in enhancing driver performance. Give us 30 minutes to demo. If you like the program, and you will, we will give you 30 days to utilize the system absolutely free.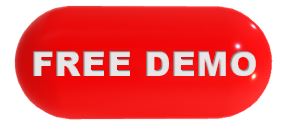 Further Reading
---
8% of Truck Drivers Could Lose Their Job if their Employers Do This To Save Money
More New Content Coming Soon! Check out these new additions to our library.
Out-perform, Out-shine, and Out-grow your Current Safety Culture
https://pwimagecdn.infinitiworkforce.com/wp-content/uploads/2020/07/Depositphotos_63638911_xl-2015-scaled.jpg?strip=all&lossy=1&quality=90&ssl=1
1920
2560
Jesse Mullinax
https://pwimagecdn.infinitiworkforce.com/wp-content/uploads/2023/03/Infiniti-i-Logo-Teal_padded-for-site.png
Jesse Mullinax
2020-07-17 12:00:35
2023-08-03 09:42:00
Legislation Passed to Improve U.S. Highways