CSA Score Reduction, How to Challenge FMCSA Crash Rulings

The Rundown:
Compliance, Safety, Accountability. Professional drivers and trucking companies know this acronym all too well. The CSA program was designed to rank professional drivers based on their performance and safe driving.
If a driver is involved in an accident, they are awarded CSA points. The amount of CSA points given are based on the severity of the infraction.
Although the points are based on the driver's actions, the score actually belongs to the carrier. Carriers are then ranked into a percentile based on their number of CSA points.
Each professional driver has their own Pre-Employment Screening Program record (PSP) that contains information about crashes and roadside inspections. Incidents and inspection 'dings' assign points to a driver.
A driver with more CSA points is usually a bigger risk as a new hire and will affect the carriers CSA percentile ranking.
How You Rank:
CSA points are calculated based on the following 7 categories:
Unsafe Driving, Crash Indicator, HOS Compliance, Vehicle Maintenance, Controlled Substances/Alcohol, Hazardous Materials Compliance, Driver Fitness
 Previously, the FMCSA would list accidents on a carriers' public safety CSA reports without stating whether the driver was at fault.
The drivers PSP would not show if the accident/incident was preventable or non-preventable, just that it happened.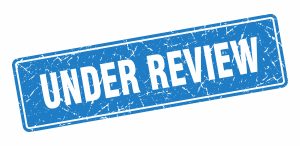 The FMCSA has announced changes to the calculation process in the crash indicator category after receiving feedback from industry professionals.
The new Crash Preventability Determination Program (CPDP) allows crashes that took place on or after August 5, 2019 to be submitted for reconsideration.
The points will be removed and the crash results will be amended if the crash meets certain criteria.
What is the CPDP?
The new Crash Preventability Determination Program guidelines will benefit drivers and motor carriers alike.
Here's what it does:
Expand the types of eligible crashes – Several new crash types have been added, see the full expanded list below.
Modify the Safety Measurement System – Crashes that have already been recorded can now be re-evaluated under the new regulations.
Exclude points from crashes that were non-preventable – The list of crash types has been expanded. See below for a detailed list.
Note the non-preventable determination in the PSP – The FMCSA keep a record of accidents and incidents for every CDL driver. This report is used by recruiters/safety to make hiring decisions. Now, points from eligible crashes can be reconsidered/removed from the report.
Crashes are eligible for reconsideration of they occurred on or after August 5, 2019. Carriers are encouraged to review crashes in that timeline and resubmit if they fall into one of the following categories:
Struck in the rear – CMV was struck in the rear or on the side at the rear.
Wrong Direction or Illegal Turn – CMV struck by a motorist going the wrong way or vehicle making a U-turn or illegal turn.
Parked legally stopped – CMV was struck while obeying a traffic control device (stop sign, red light, yield sign). CMV was struck while legally parked, even if unattended.
Failure of the other vehicle to stop – Struck by a vehicle that failed to stop or slow down in traffic. Struck by a vehicle that failed to stop at a traffic control device.
Under the influence – CMV involved in a crash where the at-fault party was under the influence (intoxicated)
Medical issues, falling asleep, or distracted driving – CMV stuck by an individual whose medical issue contributed to the crash (heart attack, stroke, etc. while driving). Or struck by driver who admittedly fell asleep or was distracted (cell phone, GPS, passengers, etc.)
Cargo/Equipment/Debris or Infrastructure Failure – CMV struck by cargo, equipment, or debris (rocks, fallen tree, items in the road.) Or failures in the highway infrastructure (ex. bridge collapse)
Animal Strike – CMV strikes an animal causing a crash.
Suicide – CMV struck an individual attempting to commit suicide.
Rare or Unusual – Crash doesn't fit into another crash type
The Best Part? FMCSA is listening.
 "We've listened to carriers, drivers, and other commercial motor vehicle stakeholders throughout each step of this process, and strongly encourage all interested parties to submit comments on our proposed changes."

– Raymond P. Marinez, FMCSA Administrator
Motor carriers' CSA Safety Measurement Score will now reflect a more accurate view of their driver's safety performance and behavior.
Drivers will no longer be penalized for accidents that were not their fault.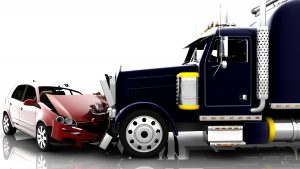 The FMCSA decided to amend the previous rule after a recent review cycle. After reviewing the eligible crashes, approximately 93% of crash rulings were overturned.
The CSA points from crashes now determined non-preventable were recorded and removed from the carriers' CSA profile within 60 days of the determination.
Want to challenge a crash?
Submit a Request for Data Review (RDR). Crashes will be reviewed and categorized into 1 of 8 sections. All crashes now considered non-preventable will be properly displayed on the driver's PSP and CSA points will be removed from their carrier.
Professional drivers and motor carriers can apply for crash review. Just make sure the crash in question is one of the eligible, non-preventable types from the list above.
1. Login to the DataQs website and simply add a request.
2. Fax or Upload necessary documents
3. Monitor the status of the request
4. View SMS/PSP changes and final ruling
Applicants must be sure to submit enough evidence to have the decision overturned.
The request must contain a police report, either submitted by carrier or driver. The request will be considered 'not-eligible' without an official police accident report.
Drug and alcohol tests are required for accidents which involved a fatality. If testing did not occur at the time of the test, the applicant must submit documentation explaining the reason.
Make sure to include as much evidence as possible so the review board can make a fair determination.
Include dashcam videos, pictures of the accident, and any court documents you may have.
Keep in mind:
There are 3 reasons why the DataQ system might close out your request automatically.
When applying for a new determination, make sure to include these three things:
– The crash took place on or after August 1, 2019
– The crash fits into one of the eligible categories
– Use the correct crash report number
If you were assigned CSA points in an accident that was non-preventable, make sure to submit the accident for reconsideration. The FMSCA has amended its procedure to ensure a more accurate reflection of a motor carrier's safe behaviors.
For further research, see the FMCSA's official release.
Don't forget these must-read articles:
SAFETY MANAGERS' RELIEF; THE DRUG AND ALCOHOL CLEARINGHOUSE
SPEEDING TICKETS JUMP DRASTICALLY DURING COVID-19
LOGISTICS LAYOFFS; HOW THE INDUSTRY IS SHIFTING
LOGISTICS – LEGAL TROUBLE AFTER COVID-19
Looking Ahead with Industry Experts:
Coronavirus Trucking Clearinghouse
https://pwimagecdn.infinitiworkforce.com/wp-content/uploads/2020/05/Depositphotos_9273606_xl-2015.jpg?strip=all&lossy=1&quality=90&ssl=1
1634
2455
Jesse Mullinax
https://pwimagecdn.infinitiworkforce.com/wp-content/uploads/2023/03/Infiniti-i-Logo-Teal_padded-for-site.png
Jesse Mullinax
2020-05-05 08:28:13
2023-02-13 13:21:34
CSA Score Reduction, How to Challenge FMCSA Crash Rulings