Infinit-I Quickly Minimizes 4 of the ATRI Top 10 Industry Concerns

Every year, the American Transportation Research Institute releases an annual report regarding the top 10 concerns of trucking professionals for this year. The ATRI spends months gathering data through surveys, analyzes responses from all over the industry, and releases information on key focus areas for the upcoming year.
Infinit-I offers instantly deployable solutions to several of these topics. Minimize four of the top 10 trucking industry concerns today.
CSA Score
---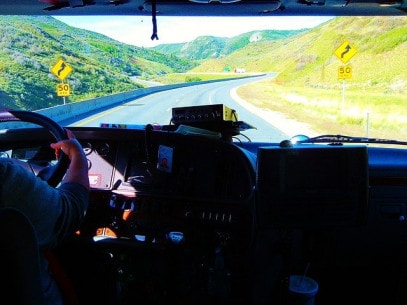 The CSA program ranks professional drivers based on their performance and safe driving record. CSA points are based on a truck driver's actions based on the severity of the infraction and then awarded to the driver's employer. It can be assumed that a company with a high CSA score employs a fleet of unsafe drivers.
An elevated CSA score will negatively impact the overall success and profitability of a trucking company, mainly regarding insurance eligibility and costs.
Infinit-I offers a comprehensive CSA module (84 videos and 7 expert webinars) specifically designed to reduce CSA scores through awareness and behavioral changes. This module is immediately deployable to your entire fleet.
Hours of Service
---
Frequently shifting regulations have led to confusion and misunderstandings surrounding the hours of service changes that took place this year. Drivers now question when to switch to off-duty, whether they can take an extended break, and how their detention pay will be affected.
Drivers who are not fluent in the new language presented in the HOS regulations are liable to receive violations for HOS infractions. Even simple mistakes can lead to non-compliance violations that pose a serious impact on CSA scores.
Proactivity and training are your best option to avoid violations and preserve (and even reduce) your CSA score. Our course catalog contains a 10-part series that breaks the entire concept down into easily digestible, microlearning sessions designed for knowledge retention.
Insurance Costs
---
Freight operators are continuously challenged by the rising cost of insurance for commercial vehicles. In recent years, numerous trucking companies have had no choice but to cease operations in surrender to rising insurance premiums.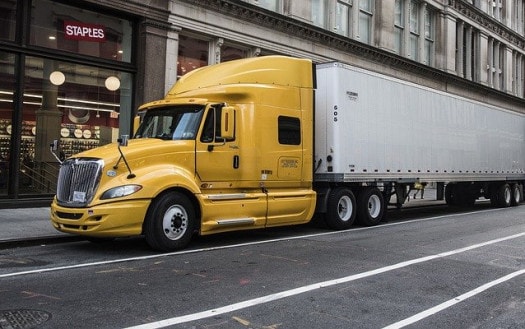 One way to reduce your insurance costs is to manage your risk. Invest in your safety culture by curating the safest fleet on the road. Proper continual training of your fleet will lead to improved driver behavior and break negative behavioral patterns.
Company culture, awareness training, technology usage, etc. are all intangible factors that will influence your insurance renewal rate. Infinit-I provides you with all the training you need to prove your dedication to safety and your fleet's performance enhancement.
Driver Retention
---
As with any job, adequate and competent leadership can make or break an employee's satisfaction. This is especially true in trucking, where the number of jobs industry-wide heavily outweighs the number of drivers.
The driver shortage creates an imbalance that favors truck drivers over trucking companies. A driver can leave one company for any reason, post a resume, and have the phone ringing in minutes from quota-hungry recruiters scouring the nation for drivers.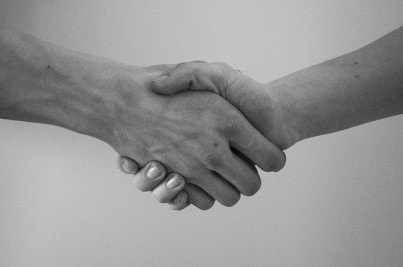 In the haze of fluorescent lights, computer screens, and KPIs, we can become laser-focused on creating the safest and most efficient fleets on the road. In doing so, it is easy to forget your drivers are people. They deserve respect and loyalty, too, especially since their job takes place out on the front lines at the heart of the operation.
Your operations team and your drivers should be experiencing a fulfilling relationship: one of give and take, one of bonding, one of mutual respect. If your dispatchers and drivers aren't experiencing a fulfilling relationship, the job is simply not worth it. They will move on.
The average onboarding cost of one truck driver hovers around $10,000. How many new drivers do you bring on per year? Most trucking companies experience between 85-105% turnover. Our safety program is proven to significantly reduce turnover rates. One extremely successful client experienced a 53% reduction in turnover after implementing our platform.
While a 53% reduction is the best-case scenario, consider how a modest 5% reduction in turnover would impact your bottom line. With a fleet of 100 trucks, a 5% reduction would save your company $50,000 annually. Use the following formula to figure your savings.
Premier Event
---
In collaboration with the ATRI president and COO, Rebecca Brewster, Infinit-I is proud to present effective solutions to the Top 10 trucking industry concerns rolling into 2021.
ATRI Explains – Top 10 Concerns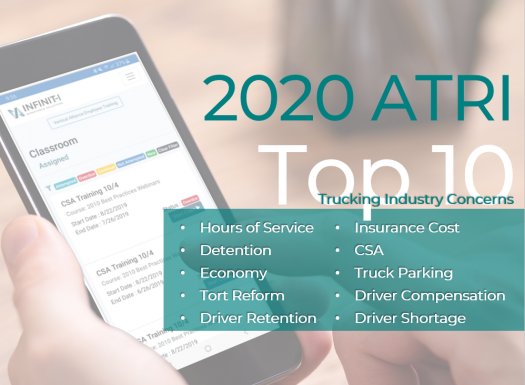 – Examination – Each concern is explored in-depth
– Impact – How each concern affects your company
– Preparation – What you should do now
– Solutions – Maximize business outcomes
Join us for expert advice on how to strategize, develop, and deploy a plan of action designed to meet safety-related challenges head-on. Learn how Infinit-I can greatly minimize at least 4 top worries of 2020.
Rebecca Brewster employs an ​unwavering commitment to the trucking industry, made apparent by her award-winning performance and contribution to the trucking industry in her 27 years at ATRI. The information presented by our featured speaker will prove to be invaluable to your company.
Want to minimize these top concerns within your company? Find out more – schedule a demo.
https://pwimagecdn.infinitiworkforce.com/wp-content/uploads/2020/11/blog-banner.png?strip=all&lossy=1&quality=90&ssl=1
281
1115
Jesse Mullinax
https://pwimagecdn.infinitiworkforce.com/wp-content/uploads/2023/03/Infiniti-i-Logo-Teal_padded-for-site.png
Jesse Mullinax
2020-11-05 15:47:50
2023-08-03 12:42:21
Infinit-I Quickly Minimizes 4 of the ATRI Top 10 Industry Concerns