5 Intangible Must Haves that Truckers Job Market

Wow! Dan Baker, what an insightful thinker!
We can't stop talking about the inspiring webinar this week featuring Dan Baker, so we decided to blog about it.
His wisdom and knowledge and overall-attitude about truck drivers are downright infectious! (Bad choice of words during a pandemic?)
The trucking industry moves fast. If you've never seen the inside of an operations department, you may not realize the stress and anxiety that exists. One might compare the energy level to the trading floor of the stock exchange, or the stress of air traffic control.
All of this with a solitary purpose, deliver consumer goods on time.
What is a Cultural Relationship?
---
Research states that employee satisfaction is one of the most important factors in retention. One employee's attitude can change the feeling of an entire workspace, either positively or negatively.
Bright HR introduces the concept of a psychological contract between employers and employees. The idea states that employers have an obligation to recognize the mental state of their employees and identify potential issues that may arise.
A company's culture has become a prevalent topic in the working world. Leadership is focused on creating solid cultural relationships between employees.
Employee dissatisfaction leads to a higher turnover. High turnover leads to lower profitability.
The cost of replacing an employee can be thousands of dollars, depending on their position. Creating a workspace where employees feel respected and valued can support one of the best cost-cutting tools; retention.
Why is it important?
---
Turnover is an ever-present pain point, especially in the trucking industry where average driver turnover hovers north of 90%. The current driver shortage means there are many options for most drivers to easily find another trucking job.
Most of the time, it's not about the equipment. Or the sign-on bonus. Or the size of the fleet.  While those are factors in the decision-making process, there are other, non-tangible perks that truck drivers are looking for.
With that in mind, employers are focusing on how to make their company the place drivers want to be.
5 Intangibles Truck Drivers Crave
---
Honesty
From day one, truck drivers just want to hear the truth. Recruiting, especially in transportation, has become a sales position.
Recruiters are trained in sales tactics. They are instructed to ask open-ended questions to identify value points. Then use those value points to entice the drivers. Sometimes, this can feel like a sales pitch to the driver instead of the beginning of a working relationship.
From the moment a driver posts a resume on a job board, their phone starts ringing nonstop. It is easy to get overwhelmed with all the interviews, emails, and screening they have to participate in.
Remove the vail of the sales pitch. Be honest. If you value that driver, tell them.
Communication
After they are employed, you must be able to carry that through to the operations side. One of the most frustrating things for an employee is lack of communication.
Imagine what it's like to be sitting in a tractor-trailer, waiting for an assignment. Being told, "I'm working on something for you." Only to wait hours and hours to be dispatched with absolutely no idea when they might get to start rolling.
That driver, or any employee for that matter, would much rather hear, "I won't have an assignment for you for another 3 hours."
They may not be happy about the situation, but setting the expectation is always better than leaving your driver hanging.
Respect
Truck drivers are the ultimate boots on the ground, front-line, in-the-know resources of the industry. And they deserve to be treated as such.
Even though they are not sitting in a cubicle at the terminal every day, they are still just as much a part of the workforce. Dispatchers, safety officers, managers, executives, truck drivers, and everyone in between should see themselves as coworkers.
This is where your company culture determines your employees' cultural relationship. Do they see themselves as a team with a common goal? Or is it every man for himself?
To create a positive experience for everyone involved, focus on enhancing that relationship. Explore training options to encourage a workforce that shows respect to each other.
Fast Orientation
Since turnover is so high in the trucking industry, drivers can move companies often. They have been involved in every type of orientation available. And most of the time, they flat out don't want to be there.
They've heard the presentations, they've filled out the paperwork, they've taken tests repeatedly.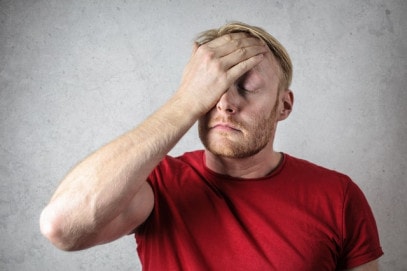 With the latest technological advances, the practice of in-person orientation has become all but obsolete. Infinit-I Workforce Solutions allows trucking companies to virtually conduct online orientation from the comfort of their own home.
Orientation begins immediately after a job offer is made. The short, Netflix style videos or new hire paperwork get sent directly to your new driver's computer, tablet, or smartphone. They can participate in all your regular "class-room style" orientation activities before they even arrive at the terminal.
Truck drivers just want to get on the road. For some, sitting through 3+ days of repetitive orientation is an eternity. We can change that.
To drive
Enough said.
---
As previously mentioned, Dan Baker is an expert at creating positive and encouraging cultural relationships, specifically in the trucking industry. His Cultural Relationship Program was born of a need for connection and change.
One thing has become palpably apparent during the national emergencies recently: truck drivers are essential. And they should be treated that way. A strong cultural relationship is mutually beneficial for everyone from the front lines all the way up the ladder.
The Dan Baker Cultural Relationship Program will help you evaluate your business structure and allow you to eliminate weak points and solidify your strengths.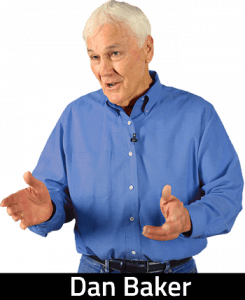 Driver & Dispatcher Relationship information.
Additional Resources:
---
Why You Should Be Focused on Your Employee's Cultural Relationships Now More Than Ever
Why your Safety Culture will Die without Buy-In. And how to get it.
HOT HOT HOT! Sunshine Threatens Truckers. Here's What Your Fleet Needs to Know
https://pwimagecdn.infinitiworkforce.com/wp-content/uploads/2020/06/driver-sky.png?strip=all&lossy=1&quality=90&ssl=1
516
996
Jesse Mullinax
https://pwimagecdn.infinitiworkforce.com/wp-content/uploads/2023/03/Infiniti-i-Logo-Teal_padded-for-site.png
Jesse Mullinax
2020-06-19 13:41:31
2023-09-07 11:50:03
5 Intangible Must Haves that Truckers Job Market