Make Your Company More Insurable
Access the Best Insurance Rates for Your Company
Free Expert Transportation Insurance Advice
Infinit-I Workforce Solutions has partnered with the Motor Carrier Insurance Education Foundation (MCIEF.org) to help you get your insurance questions answered.
MCIEF was founded by Tommy Ruke, who as the son of a trucker wanted to share his knowledge with insurance providers to help them provide the best care for the trucking industry.
MCIEF is dedicated to helping insurance providers better understand the transportation industry operations and insurance needs. The other mission is to help the transportation industry better understand the insurance industry and help them learn how to be more insurable.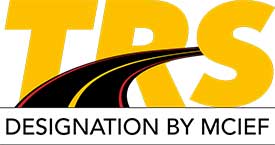 MCIEF provides training to providers to help them gain the designation of Transportation Risk Specialists (TRS) once they pass the test. When motor carriers are seeking insurance, going through a TRS designated provider will assure you that the provider understands your business, and can help you become more insurable.
Infinit-I is dedicated to helping transportation companies create a culture of safety that will help them become more insurable.
Infinit-I and MCIEF have joined together to provide access to "Ask Tommy." This is a service typically provided exclusively to MCIEF members, but has been opened to Infinit-I patrons so that you have the opportunity to ask your most pressing insurance questions.
Drop you hardest insurance related question and Tommy will answer your questions within 24 business hours at no cost and no additional solicitation from MCIEF.
Infinit-I Online Training Management Gives You the Tools You Need
Bad News: Out of the 750,000 DOT registered trucking companies, the vast majority of them are not even paying attention to the steps they need to take to impact their insurance rates.
Good News: With the right training and documentation partner, you can work with your insurer and get out ahead of the game.
Infinit-I Workforce Solutions arms you with the training and documentation tools you need to give your agent the data they need to get the best rates for you.
The insurance industry understands that behavioral change is the key to reducing accidents and violations
Making those behavioral changes gives you the best shot at working with your insurance agent so you can get the best rates for your company needs.
Frequent and consistent training is your key to making those behavioral changes. The problem is, getting all your drivers together to complete necessary training.
A major underwriter of trucking insurance disclosed that 100% of renewals have increased
To combat this trend, you need to become a more insurable risk. You need a 360 degree approach to show a culture of safety. 
You need sustainable training and a way to insure higher participation in the training program.
Improved driver performance means reduced claims and violations, leading to reduced accident severity
A program for orientation, ongoing, and corrective action training allows you to provide consistent training that addresses safety frequently. This frequent and consistent training allows you to show agents and underwriters your company is trending in the right direction.
Training Management System Return on Investment (ROI):
How Can Infinit-I Help You Impact Your Insurance Rates?
1. Provide a 360 degree approach to safety
Our ability to help you execute a culture of safety and a 360 degree approach starts with providing an efficient and more effective onboarding process that allows you to provide a foundation of safety and ensures drivers understand your company's culture.
This continues with ongoing awareness using microlearning sessions so you can keep safety top of mind without disrupting workflows. You complete this safety loop with corrective action training that allows you to enforce correct behaviors.
2. Infinit-I Pioneered Microlearning for Company Training
Research has shown that microlearning increases information retention by up to 80%. Our library of more than 1,000 videos use microlearning techniques to provide 5-8-minute burst of information on specific topics so you know your drivers will retain important safety information.
3. Show a Trend Towards Improved Behaviors
Insurance providers look at the last 3-5 years of data to determine your risk factor. Even with a poor history though, if you can show a trend towards improved behaviors, your agent and underwriter are more likely to work with you. Infinit-I allows you to show consistent training records that improve those driver trends.
4. Increase Employee Participation
Drivers can access Infinit-I's online training modules at their own convenience, meaning you don't slow down productivity and you can get more of your drivers involved in the training you need to improve your safety record. The shorter videos also improve participation as it is easier for a driver to take 5 minutes to complete training than it is to take an hour plus driving time.
5. Infinit-I Automatically Tracks and Records All Training Records
You never have to worry about forgetting or losing your training documentation with Infinit-I. All training records are tracked and stored with date and time-stamped proof of your training program. You can easily print or export the data you need when it is time to renew your insurance.
Insurance Advantages of Infinit-I
"We recently renewed our insurance and changed carriers to Protective Insurance.  After we made the change, I had a meeting with their Regional Loss Prevention Specialist, Anthony Baggett, to discuss our safety management plan.

Anthony was very favorably impressed with our safety efforts here at Church Transportation.  We discussed the collision mitigation systems and dash cams installed on our trucks. We also discussed our utilization of the Infinit-I training platform for safety communications, orientation, and remedial training.  Anthony told me during the discussion, that our utilization of advanced safety systems in the trucks and the deployment the Infinit-I training system made our company very attractive to Protective Insurance during the bid process and enabled them to write a competitive policy that ultimately won our business.

So, I want to say thanks to Infinit-I for helping us run a safer company, which in turn is giving us the opportunity to save money on what is one of the higher line-item costs for our company."

Church Transportation & Logistics, Inc.
Gene Sweeney, Vice President of Operations

Infinit-I Partners with the Transportation Insurance Industry
Infinit-I Workforce Solutions is dedicated to help companies improve driver safety and make a real impact on their insurance rates. That's why we have partnered with many transportation insurance companies to provide training to their clients.
Is your insurance company a partner with Infinit-I. Check out our list of partners to find out.