Diesel Continue Downward, Fuel Efficiency Still Important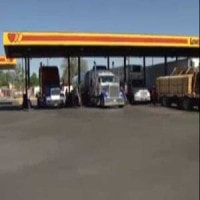 ing to an article published in the Commercial Carrier Journal this week, there's good news for trucking companies. Fuel prices have gone down. Diesel fuel in many parts of the country dropped 1.1 cents during the 4th of July holiday weekend, bringing the price down to $2.832. Drivers in California and the Rocky Mountain region were not as lucky, though. California fuel prices increased by 1/10 of a cent, making the average cost in that area $2.712. While the Rockies increased by 9/10 of a cent bringing that average regional total to $3.073. The fuel price drop seen across most of the country is great for trucking companies looking to save money, but as its been shown in past fuel patterns, this dip will not last forever.
Vertical Alliance Group's  Infinit-I Workforce System includes over 350+ video selections, including a 26 part video series designed to help companies improve fuel efficiency. To explore our complete training library, and to learn more about how the Infinit-I Workforce System can help your trucking company, schedule a demo.  During the demo be sure to ask about our fuel efficiency training program, which has saved some companies as much as $8000/week in fuel costs.
https://pwimagecdn.infinitiworkforce.com/wp-content/uploads/2023/03/Infiniti-i-Logo-Teal_padded-for-site.png
0
0
infinitiworkforce
https://pwimagecdn.infinitiworkforce.com/wp-content/uploads/2023/03/Infiniti-i-Logo-Teal_padded-for-site.png
infinitiworkforce
2015-07-07 19:00:00
2023-07-27 11:27:29
Diesel Continue Downward, Fuel Efficiency Still Important